UPS Bets On TuSimple
UPS CEO David Abney

Photograph by Stuart Isett/Fortune Brainstorm Green
UPS Ventures, the venture capital arm of logistics giant UPS, has announced an investment in TuSimple, a driverless trucking company that was valued at $1 billion earlier this year. UPS Ventures took an undisclosed minority stake in San Diego-based TuSimple. The investment comes not long after TuSimple got a contract to transport packages autonomously for the United States Postal Service (USPS).
UPS is not just backing TuSimple, but is also working together with the driverless trucking company to study the potential use of its autonomous trucks to deliver packages. TuSimple, which has built Level 4 self-driving technology for trucks, believes it can reduce the costs of shipping goods by 30% via autonomy.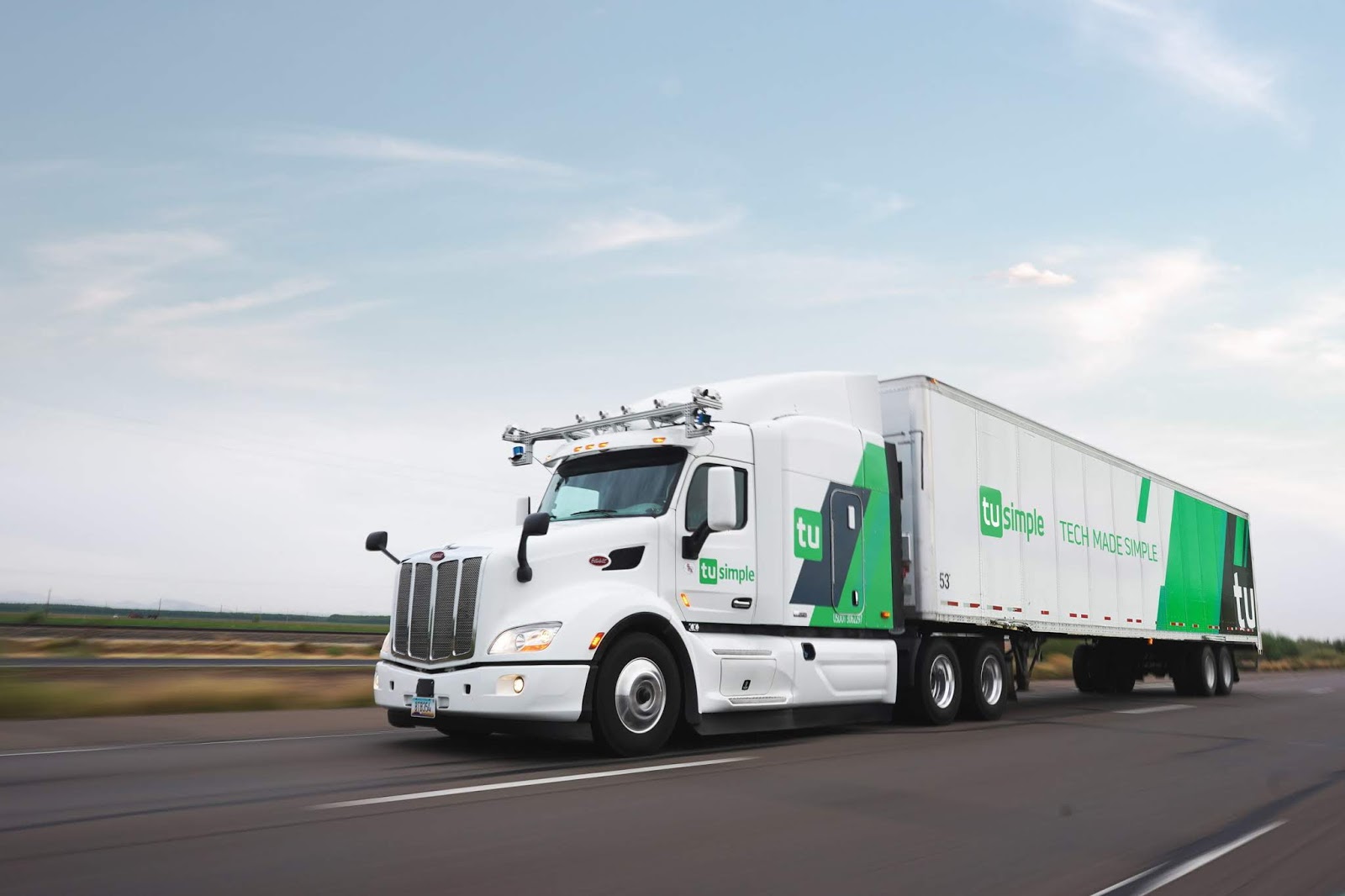 A TuSimple autonomous truck

image : TuSimple
UPS and TuSimple are already testing self-driving tractor-trailers on a route in the state of Arizona to determine whether efficiency and service can be improved with the use of driverless trucks to haul goods. At ongoing tests, TuSimple's driverless trucks have hauled goods for UPS across a route between Phoenix and Tucson, Arizona. UPS has become a paying customer, having paid for the transportation services.
UPS, being a long-time logistics leader in the U.S. market, has much expertise for a four-year-old TuSimple to draw from. TuSimple's business model is to charge for deliveries on its autonomous trucks, essentially logistics, which UPS has a well-rooted expertise in. TuSimple began transporting goods for UPS in May. Although TuSimple has developed Level 4 Autonomous trucking technology, its trucks must always have an emergency driver on-board as required by law.
UPS' investment in TuSimple is an addition to several other strategic startup investments made by the logistics giant. UPS Ventures has funded several startups across industries like AI, supply chain management, Internet of Things (IoT), data analytics and even consumer lending. All of its investments have involved some strategic partnerships with UPS. Several startups in its portfolio include Kabbage (small business lending), Optoro (supply chain/inventory handling), Shutl, Skytree, Deposco, DemandPoint and Docufree.