Walmart finalizes $16 Billion Flipkart Deal representing e-commerce' largest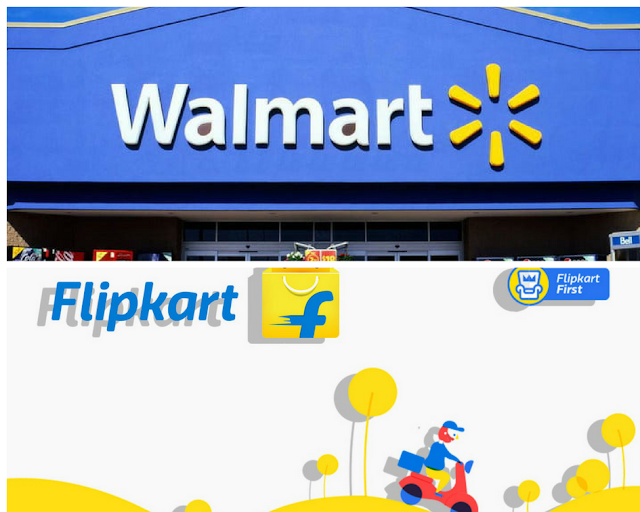 After loads of predictions, expectations and speculation, Walmart has confirmed its acquisition of 77% of Indian e-commerce giant Flipkart for a huge $16 Billion giving the company a valuation of over $20 Billion.
This huge deal eclipses the previous record set in the e-commerce industry by a multiple of almost 5 which was PetSmart's acquisition of Chewy.com for $3.35 Billion April last year and also marking Walmart's largest acquisition in both the e-commerce and Brick-and-Mortar space even after the company previously acquired Jet.com for a huge $3.3 Billion.
The U.S based Walmart purchased all of the company's shares held by its co-founder Sachin Bansal with him selling his entire 5.5% stake pocketing $800 million from the deal after paying 20% tax on the approximately $1 Billion he's pocketing from the deal, Co-founder Binny Bansal will retain a stake in the company along with Softbank, US based hedge fund Tiger Global, South African Internet giant Naspers and other investors.
According to analysis by our Data partner Tangentics, This deal is expected to be a big win for Walmart because e-commerce in India is growing at a very good rate with 6 million new entrants every month into the space, This huge investment in Flipkart will strongly increase its speed, Productivity and reliability in delivering goods to consumers thereby increasing the company's market share and tighten its grip in the country.
The Value of e-commerce in India stood at $38.5 Billion in 2017 and is expected to cross the $50 Billion dollar mark this year.
Walmart is also tightening its grip and pushing its force against major competitor Amazon which stands as one of India's largest e-commerce companies with this deal.
This deal is expected to cause a decline in Walmart's profit (although it benefits later in the future) for the quarter which has caused its shares to tumble more than 3% as of writing.