15 Adroit VCs Who Should Be On Your Radar
First Round Capital founder Josh Kopelman.
Photograph by Stuart Isett/Fortune Brainstorm Tech, under Creative Commons license
Venture capital is really a game and just like every game, there's always wins and on the other end fails. Making a venture investment means knowingly taking a risk, albeit calculated, with money in hopes of reaping sizeable gains in future time. This hope usually fares along with a potential downside that a venture fails and all the money invested in a company reaps little or no returns. As is widely known, the majority of venture-backed companies don't fare well, in precise words, they fail. Both small and large companies aren't immune to failure as we've witnessed so many examples from both sides.
Like every game, some persons, however, have acquired an eye for grabbing good wins even though some failures may abound. In the venture capital world, they're many like that. The names Peter Thiel, Marc Andreessen, John Doerr, Arthur Rock, Michael Moritz and Doug Leone might ring a bell, that bell being that they're storied venture capitalists that have made shrewd bets on smaller companies that grew up to be big names. They're icons in the venture capital world and rightfully so, having earned it with super-successful investments. Just like them, they're also several others who have fared very well in the venture capital game. Some are well-known, although not as much as the aforementioned names. These individuals have made early bets on companies that are well-known currently, having pursued their intuition to invest in those companies early. In this article, we're presenting 15 of them, venture capitalists that have made strides and of whom you may want to keep track of. Some hail from popular VC firms while some don't. Some founded their own firms while others joined theirs. Not to waste your time with too many details, they are;

1. Jim Goetz: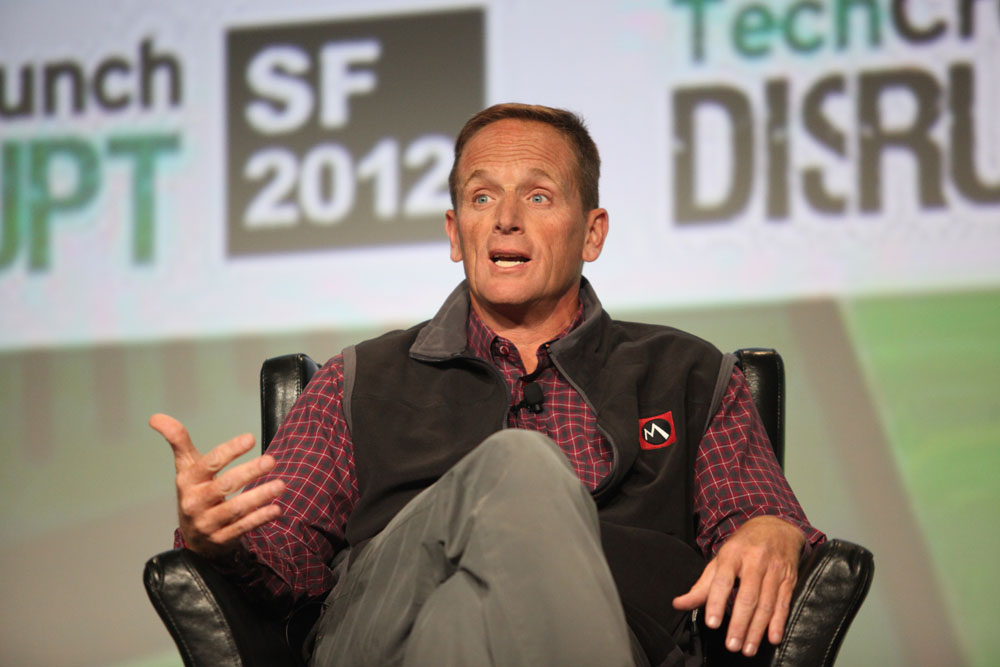 Sequoia Capital partner Jim Goetz.
Jim Goetz is a partner at famed VC firm Sequoia Capital who is, in turn, famed for being behind the firm's early investment in WhatsApp that paid off largely when Facebook acquired the messaging service for roughly $22 billion in 2014. Sequoia Capital is said to have reaped $3.5 billion from a roughly $60 million investment in WhatsApp, an outstanding return by any investment standard. The deal earned Goetz a dealmaker reputation in Silicon Valley circles.
WhatsApp isn't Goetz's only successful bet. He also led investments in companies like GitHub, Palo Alto Networks, AdMob, Appirio and Clearwell Systems before they got acquired or exited by going public. Microsoft's $7.5 billion purchase of GitHub in 2018 further cemented Goetz's reputation as a successful dealmaker.
Goetz, who joined Sequoia in 2004, stepped back from leadership duties at the firm in 2017 but continues to represent it on several company boards. Goetz currently serves on the boards of several tech companies including Intel, Palo Alto Networks, Dashlane, Carbon and game developer Pocket Gems.
2. Theresia Gouw: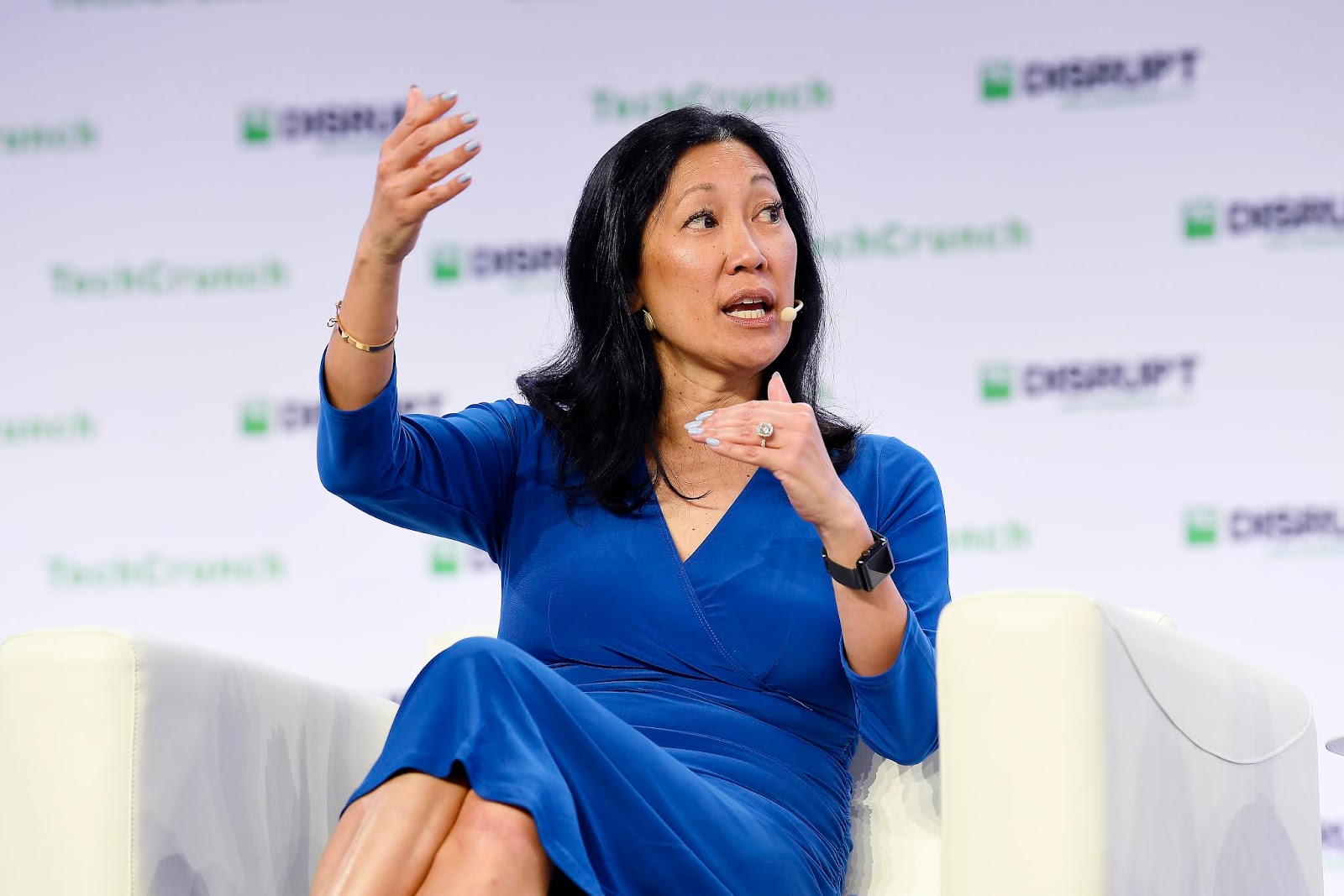 aCrew Capital Founding Partner Theresia Gouw.
Theresia Gouw is a venture capitalist who has had stints at three venture capital firms, including two she founded. Gouw was first at Accel where she made investments in companies like HotelTonight, Trulia, Jasper Design and Astro (acquired by Slack). After Accel, she co-founded Aspect Ventures, where she led early investments in companies like Exabeam, ForeScout, The Muse, Calo Networks and PredictHQ.
Aspect Ventures split up in September last year, with Gouw and her other co-founder, Jennifer Fonstad, deciding to run separate firms. Gouw founded aCrew Capital and closed a $250 million debut fund in December. aCrew is staffed by a noteworthy team that has made investments in several successful companies at their previous venture capital jobs.
3. Joe Lonsdale:
8VC founding partner Joe Lonsdale.
Joe Lonsdale is an accomplished venture capitalist who founded and heads 8VC, a famed VC firm with investments in several companies including well-known ones like Anduril, Blend, Branch, Asana, Hims, Flexport, Illumio, Oscar, Wish and the now public Guardant Health. He previously founded and headed Formation 8, a successful VC firm that wound down in 2015. In addition to founding these two VC firms, Lonsdale is also a co-founder of several successful companies like Palantir, Addepar and OpenGov.
Lonsdale has had many successful exits with his investments, to name a few, Oculus, Guardant Health, RelateIQ and Digital Surgery. Some of his portfolio companies have also soared in value to become worth billions going by valuations placed by investors.
4. Jeff Jordan: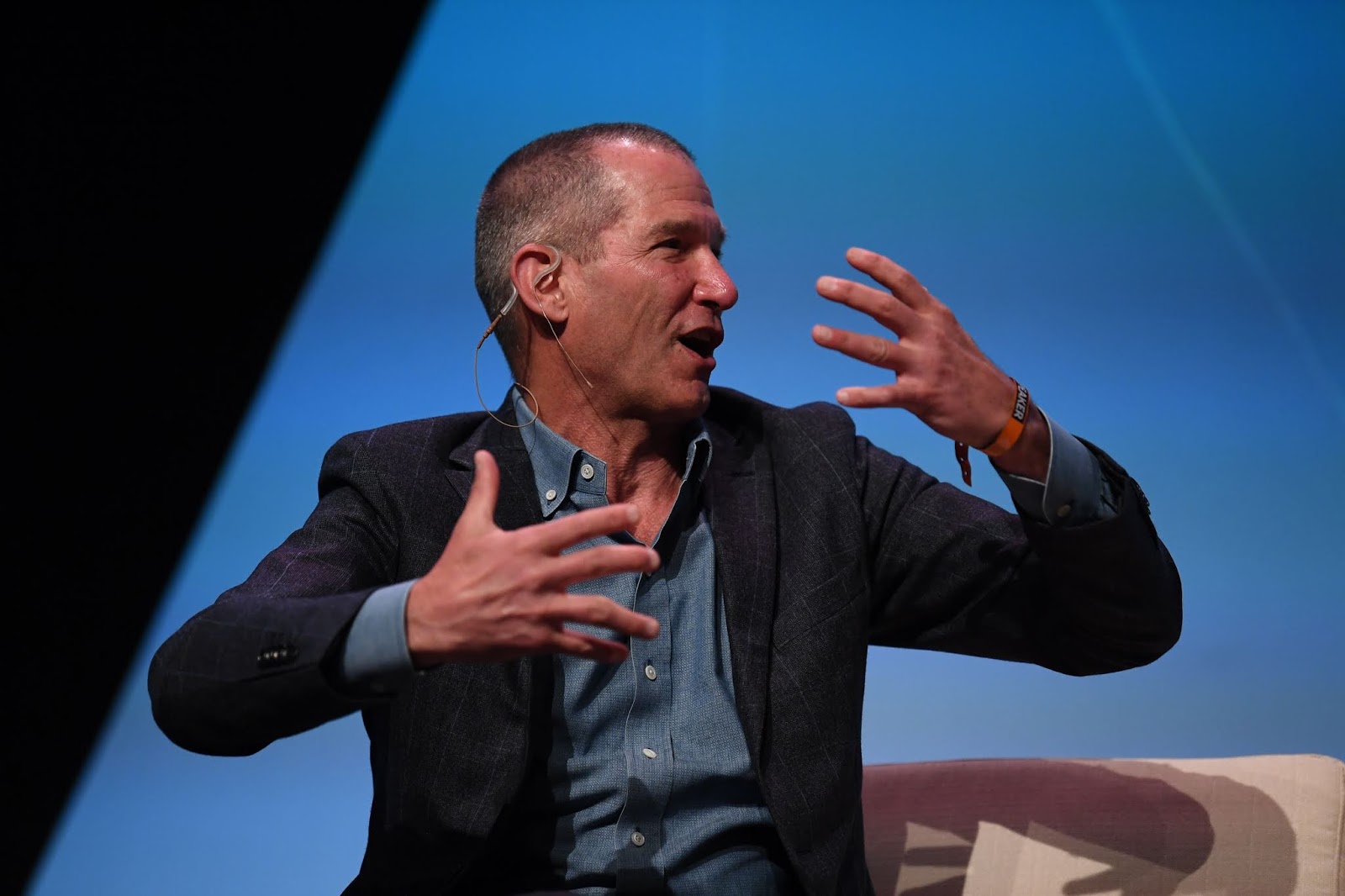 Andreessen Horowitz managing partner Jeff Jordan.
Photo by Stephen McCarthy/Collision via Sportsfile, under Creative Commons license
Jeff Jordan is a managing partner at famed venture capital firm Andreessen Horowitz. The name Andreessen Horowitz rings many bells, being one of the most successful venture capital firms out there. Andreessen Horowitz, also known as a16z, has clinched successful investments in numerous well-known companies, to name a few, Facebook, Box, Lyft, Okta, Zynga, Zulily, Pinterest, Bebop, Oculus, Nicira, SignalFx, Skype and Dollar Shave Club.
Under his capacity as a partner at Andreessen Horowitz, Jordan has led investments in companies like Airbnb, Instacart, Lime, Pinterest, Accolade, Lookout, OfferUp and Incredible Health. He currently serves on the boards of the aforementioned companies. Prior to joining Andreessen Horowitz, Jordan held executive roles at PayPal, where he was President, and OpenTable, where he was CEO. Not long ago, Jordan, on behalf of Andreessen Horowitz, led a $10 million investment in Neighbor, a Utah-based peer-to-peer self-storage startup.
5. Neil Shen: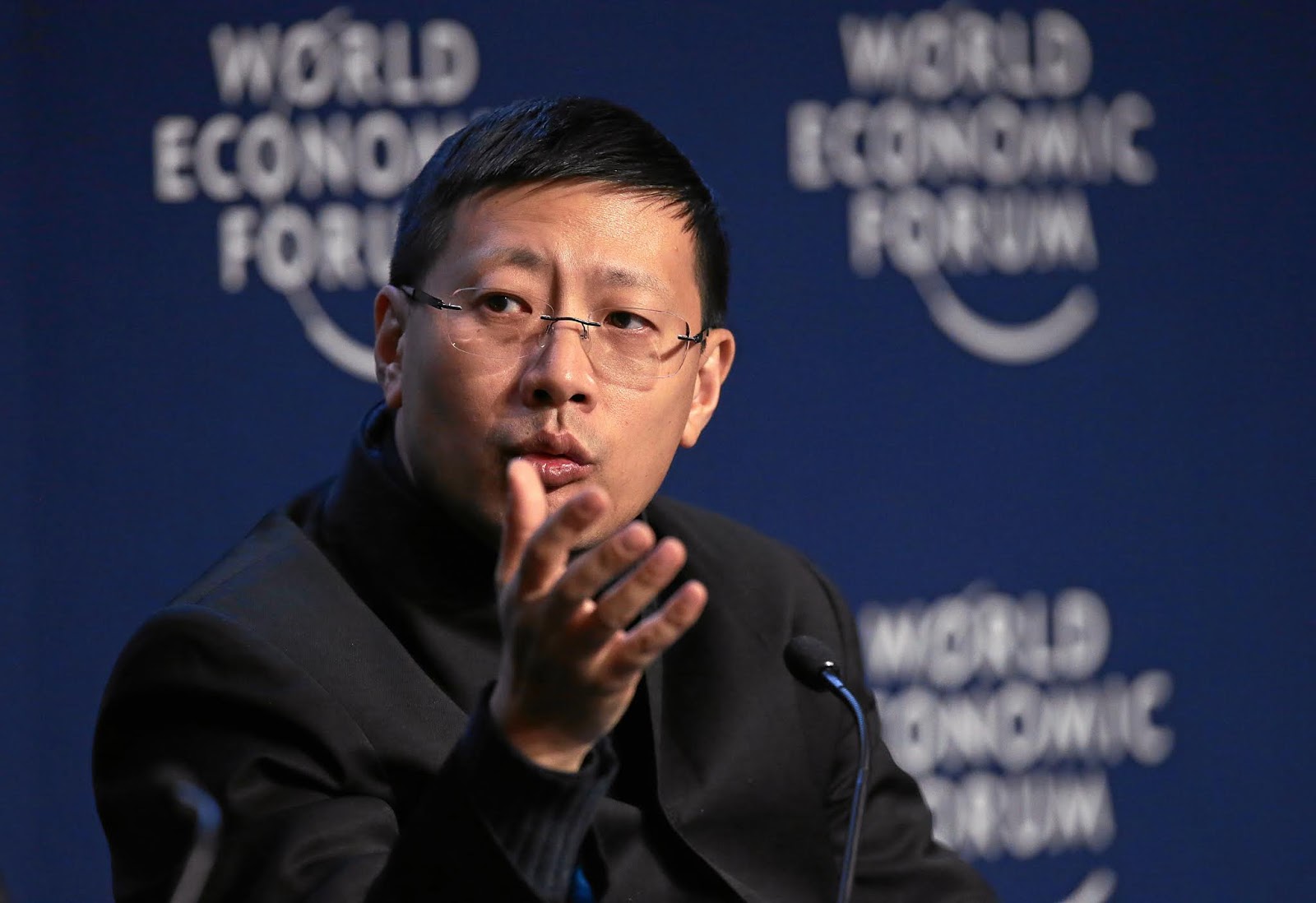 Neil Shen, Founding and Managing Partner, Sequoia Capital China.
Photo: World Economic Forum/swiss-image.ch/Michael Buholzer, under Creative Commons license
Neil Shen is the founding and managing partner of Sequoia Capital China, the Chinese offshoot of Sequoia Capital. He's also a co-founder of two companies, Chinese travel booking service Ctrip and Home Inns, a budget hotel chain that was bought out for $1.7 billion in 2015.
Neil Shen led Sequoia's investments in several Chinese companies including Qihoo 360 Technology, Renhe, AutoNavi, Le Gaga, the FinVolution Group (formerly PPDAI Group), China Nuokang and Peak Sport, all of which went public. He has also overseen numerous successful investments such as Alibaba, ByteDance, Didi, DJI, Douyu TV, Guazi, Ele.me (acquired by Alibaba), Huami, JD.com and Pinduoduo.
Shen helped establish Sequoia Capital China over a decade ago. He has led the venture capital arm since that time.
6. Matt Cohler: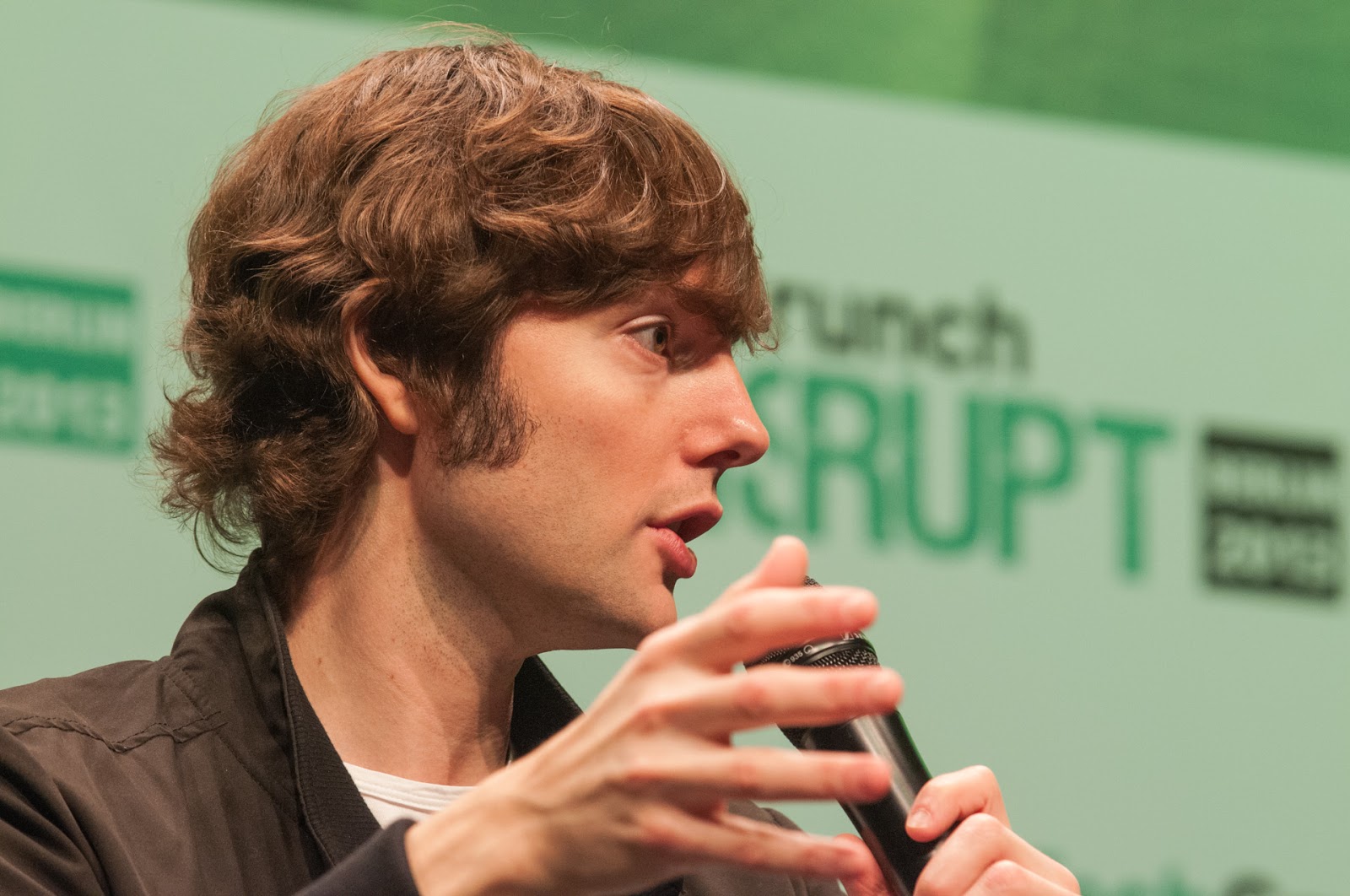 Benchmark General Partner Matt Cohler.
Matt Cohler is a General Partner at Benchmark, a venture capital firm that's best known for an early investment in Uber that reaped outsized returns in subsequent years. Cohler held a board seat at Uber before stepping down July last year. At Benchmark, he has also led investments in companies like Quora, 1stdibs, Instagram (acquired by Facebook), Zendesk, Domo and Duo Security. He scored a sweet exit when Cisco paid $2.4 billion to acquire Duo Security in 2018.
Before joining Benchmark, Cohler held executive positions at Facebook and LinkedIn, having joined way earlier before both companies became huge success stories. He was one of the first five employees at Facebook and was also part of LinkedIn's founding team. He joined Benchmark in 2008 as the venture capital firm's youngest General Partner.
7. Jan Hammer: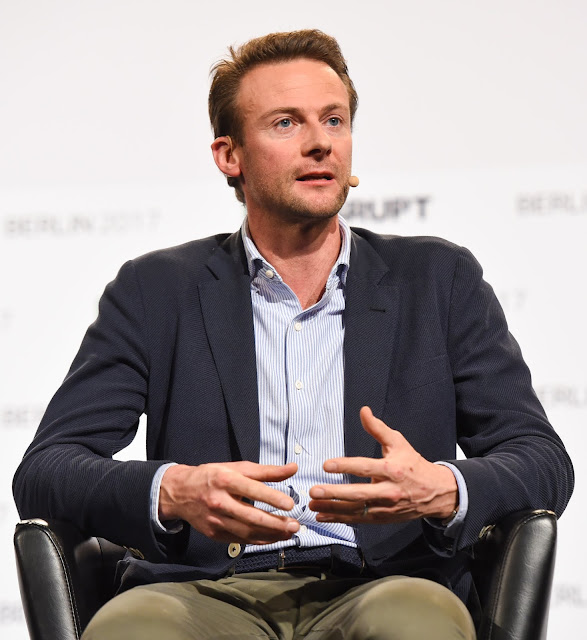 Index Ventures partner Jan Hammer.
Jan Hammer is a partner at Index Ventures, a VC firm with dual headquarters in San Francisco and London. Prior to joining Index, he worked at private equity firm General Atlantic, a prolific investor in several tech companies. At Index, Hammer has led investments in companies like Robinhood, TransferWise, Adyen and Collibra. He scored a big win when Adyen went public in 2018 at a valuation topping $15 billion.
8. Mary Meeker: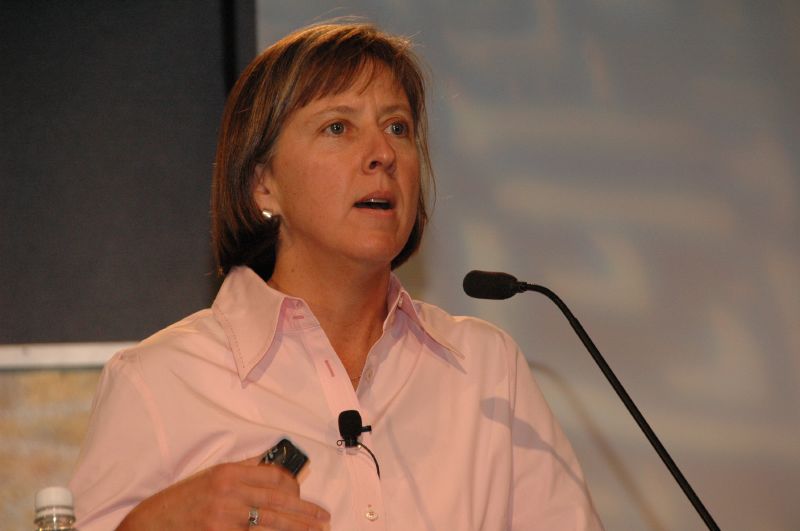 Bond Capital founder Mary Meeker.
Mary Meeker is the founder of Bond Capital, a VC firm launched just last year with $1.25 billion in capital commitments. Before that, she had a successful career at venture capital firm Kleiner Perkins, where she led investments in well-known companies like Airbnb, Brex, Plaid, Instacart, Square, Slack, Facebook, Epic Games, DocuSign and SmileDirectClub. She scored a big win when Visa announced its intent to acquire Plaid for $5.3 billion just two months ago, having led a $250 million investment on behalf of Kleiner Perkins in the company in late 2018. The investment valued Plaid at $2.65 billion, meaning she essentially doubled her investment in about two years.
Bond Capital made its first investment by participating in a round for graphics design startup Canva in October last year.
9. Josh Kopelman: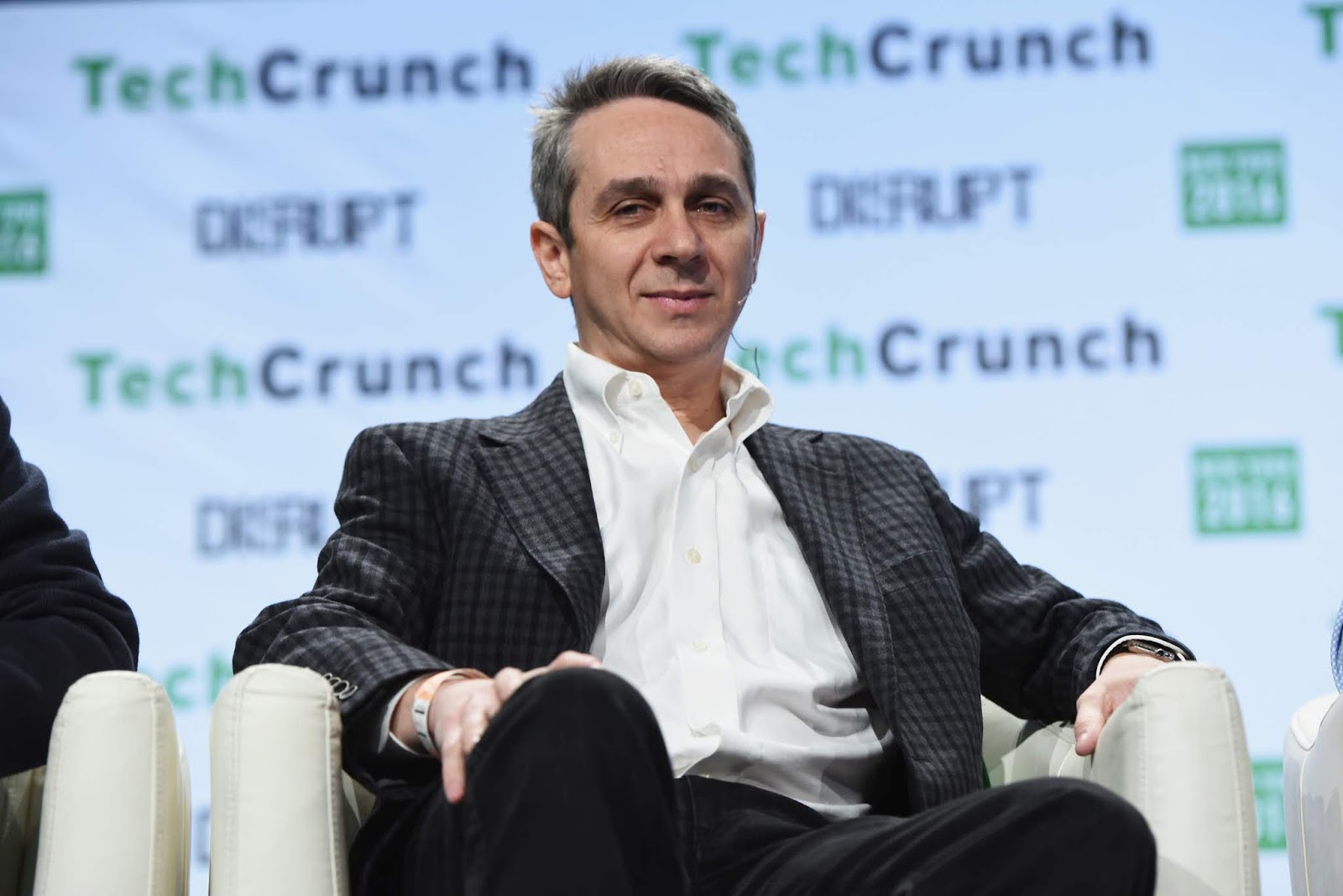 First Round Capital founder Josh Kopelman.
Josh Kopelman is the founder of venture capital firm First Round Capital. He's a famed venture capitalist and entrepreneur that just like Cohler, reaped outsized returns on an early investment in Uber, with First Round having led the ride-hailing company's seed funding. Other of his successful bets include AppNexus, Flatiron Health, LinkedIn, Aster Data and Bazaarvoice. He scored big wins when telecom company AT&T paid more than $1 billion to acquire AppNexus, an ad-tech platform, and when pharmaceuticals giant Roche paid $1.9 billion to acquire Flatiron Health, an oncology-focused electronic health records (EHR) startup.
Before founding First Round Capital, Kopelman founded and led three companies, first Infonautics, which went public in 1996, Half.com, which eBay paid more than $300 million to acquire in the year 2000, and TurnTide, an anti-spam tech startup acquired by Symantec just six months after its formation.
 Kopelman has overseen First Round Capital since its founding. Under his watch, the venture capital firm has made investments in many well-known companies including Boxed, Bowery, GOAT, HotelTonight, Notion, Roblox, Rover, Warby Parker, Refiney29, Clover Health and Square.
10. Jim Breyer: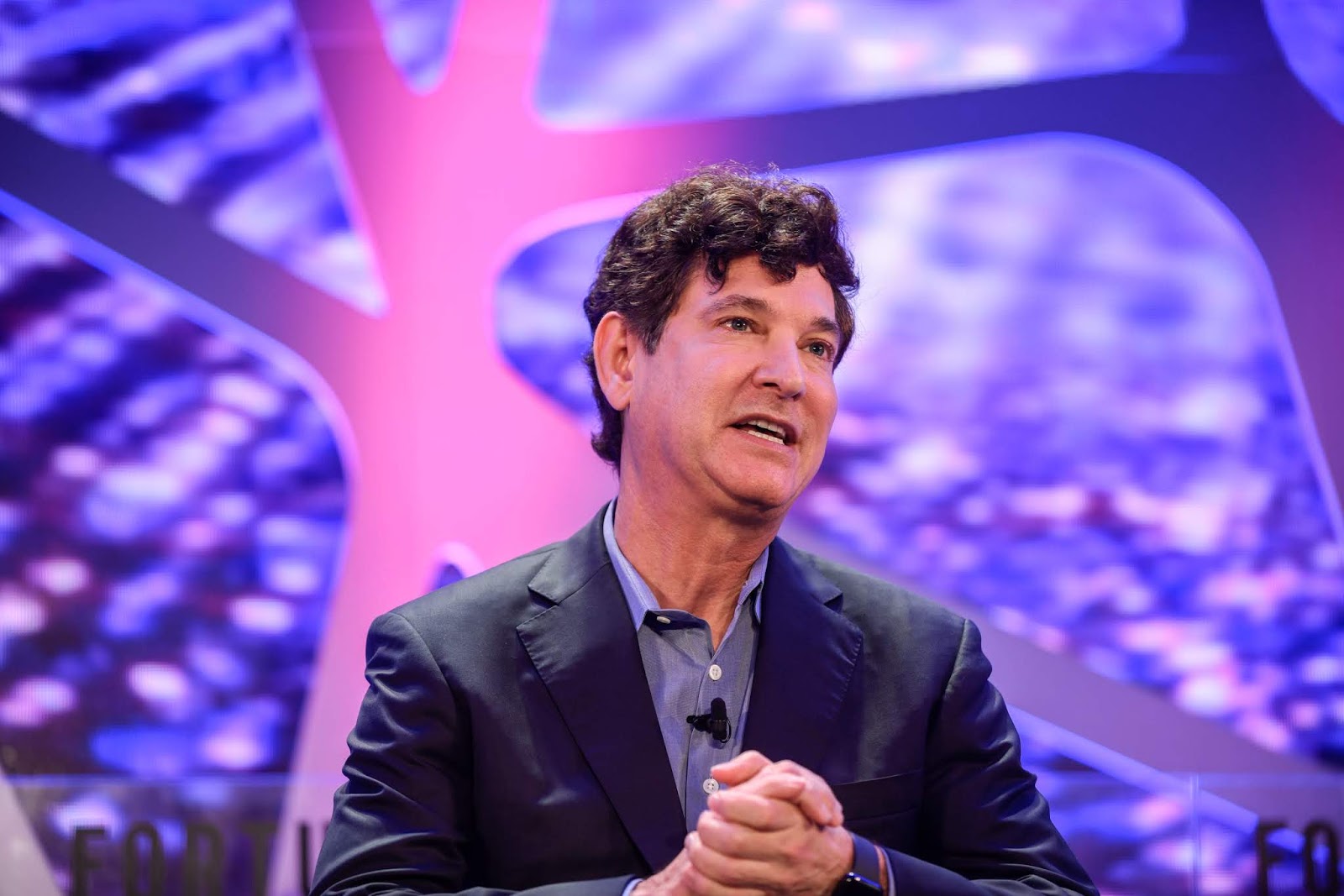 Breyer Capital founder Jim Breyer.
Jim Breyer is a venture capitalist that's famed for his early bet on Facebook while he was a partner at venture capital firm Accel Partners. Breyer led a $12.7 million investment in Facebook in 2005, an investment that gave the VC firm a sizeable stake in what was then still a relatively small startup. Accel reaped bountiful rewards when Facebook went public seven years after its investment, having owned 11% of the company as of its IPO time. Breyer, while still at Accel, established another firm, Breyer Capital, in 2006. Via the namesake firm, he has led investments in companies like Etsy, Circle, Legendary Pictures and CTRL-Labs, which was notably acquired by Facebook for a price said to be hovering above $500 million.
Breyer previously served on the boards of Facebook, Dell and Walmart. Currently, he holds a board seat at private equity giant Blackstone. Breyer also serves as co-chairman of IDG Capital, an investment firm that's backed many successful Chinese companies, to name a few, Xiaomi, Bilibili, SenseTime, CreditEase, Anker, Ctrip and NIO.
11. Hans Tung: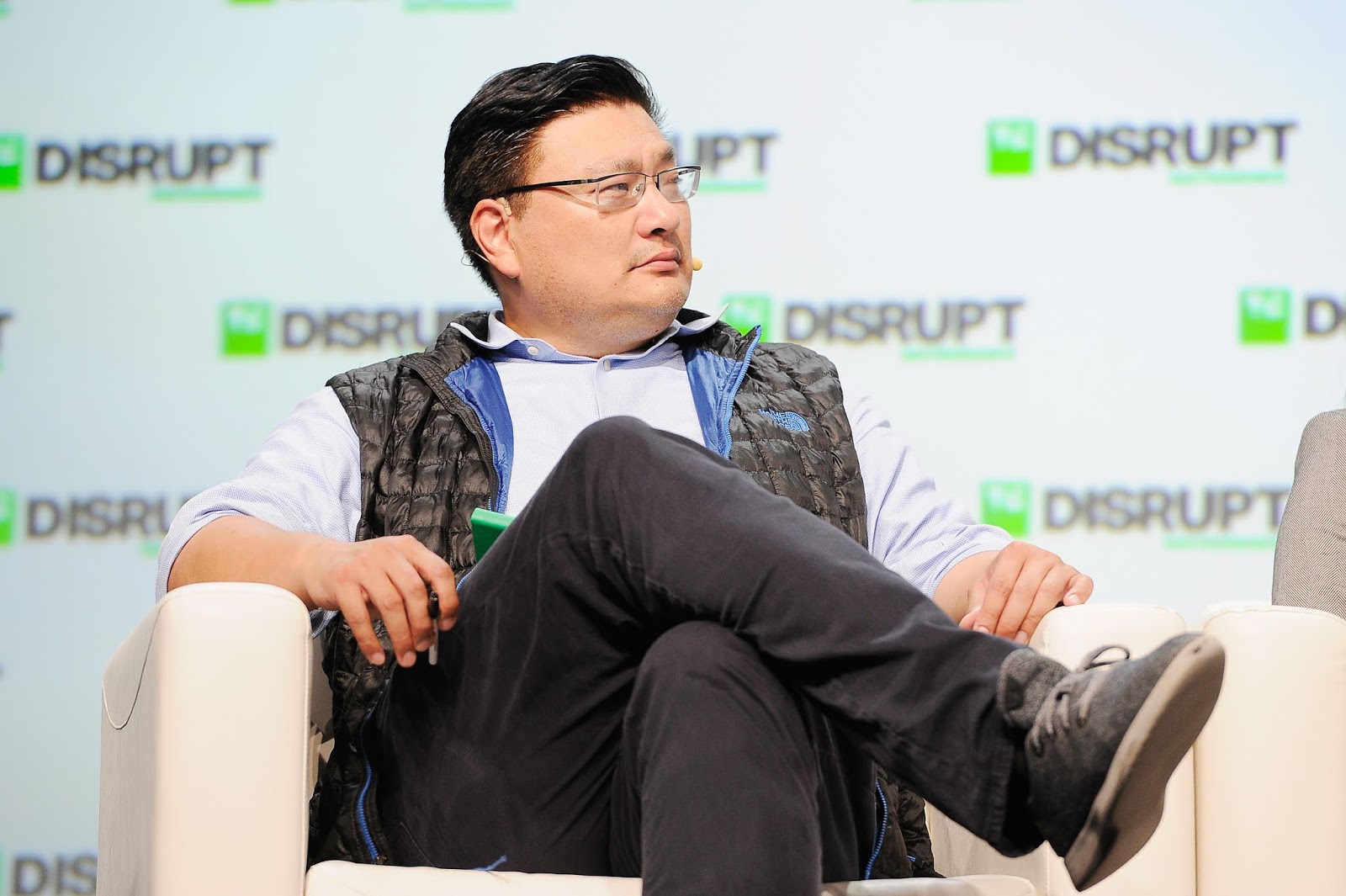 GGV Capital Managing Partner Hans Tung.
Hans Tung is a Managing Partner at GGV Capital that's known to have an eye for successful e-commerce bets. He has backed more than a dozen companies valued at $1 billion or more, including big names like Wish, OfferUp, StockX, Coinbase, Ibotta, Xiaohongshu, ByteDance, Slack, Xiaomi and Affirm. Before joining GGV, he also personally invested in companies like Dianping, Flipkart and Snapdeal.
Although he leads GGV's U.S. operations, Tung is a seasoned expert in the Chinese market and has backed several famed companies from the country. He regularly consults with Airbnb co-founder Nathan Blecharczyk on the company's China strategy and is known to have helped arrange the first meeting between Uber co-founder Garrett Camp and the ride-hailing company's Chinese counterpart, Didi Chuxing. Tung was an early investor and formerly a board member at Chinese smartphone maker Xiaomi. He notably scored a big win when ByteDance, one of his portfolio investments, paid $900 million to acquire Musical.ly, a company he had earlier invested in.
Tung had previous stints at two venture capital firms, Qiming Venture Partners and Bessemer Venture Partners.
12. Jeremy Levine: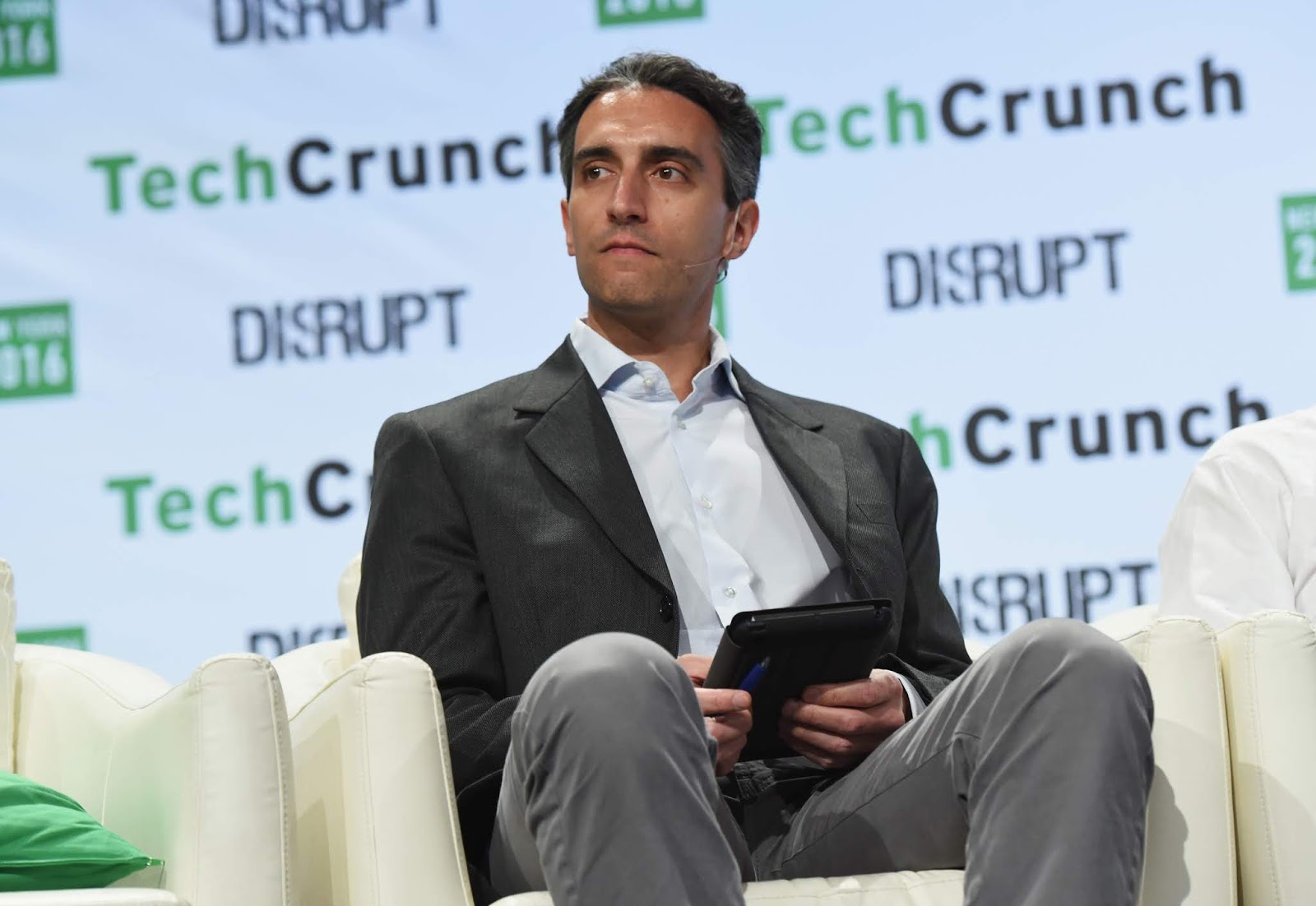 Jeremy Levine, Partner, Bessemer Venture Partners.
Jeremy Levine is a partner at Bessemer Venture Partners, a well-known venture capital firm. He joined the firm in 2001 and helped it clinch early investments in companies like LinkedIn, Pinterest, Shopify and Yelp. He also led investments in and represented Bessemer Venture Partners on the boards of some companies before they were acquired by larger corporations like Amazon, Sony, Cox and Naspers.
Some of Levine's notable investments include Raise, Quidsi (acquired by Amazon), Viagogo, Toss, Clio, Collective Medical and the now public Fiverr. In 2011, Levine, on behalf of Bessemer Venture Partners, led Pinterest's Series A round. When the social bookmarking site went public last year, Levine surely clinched a sweet win for Bessemer Venture Partners.
Levine is based out of New York, from where he secures investments even in other continents like Europe and Asia.
13. Aileen Lee: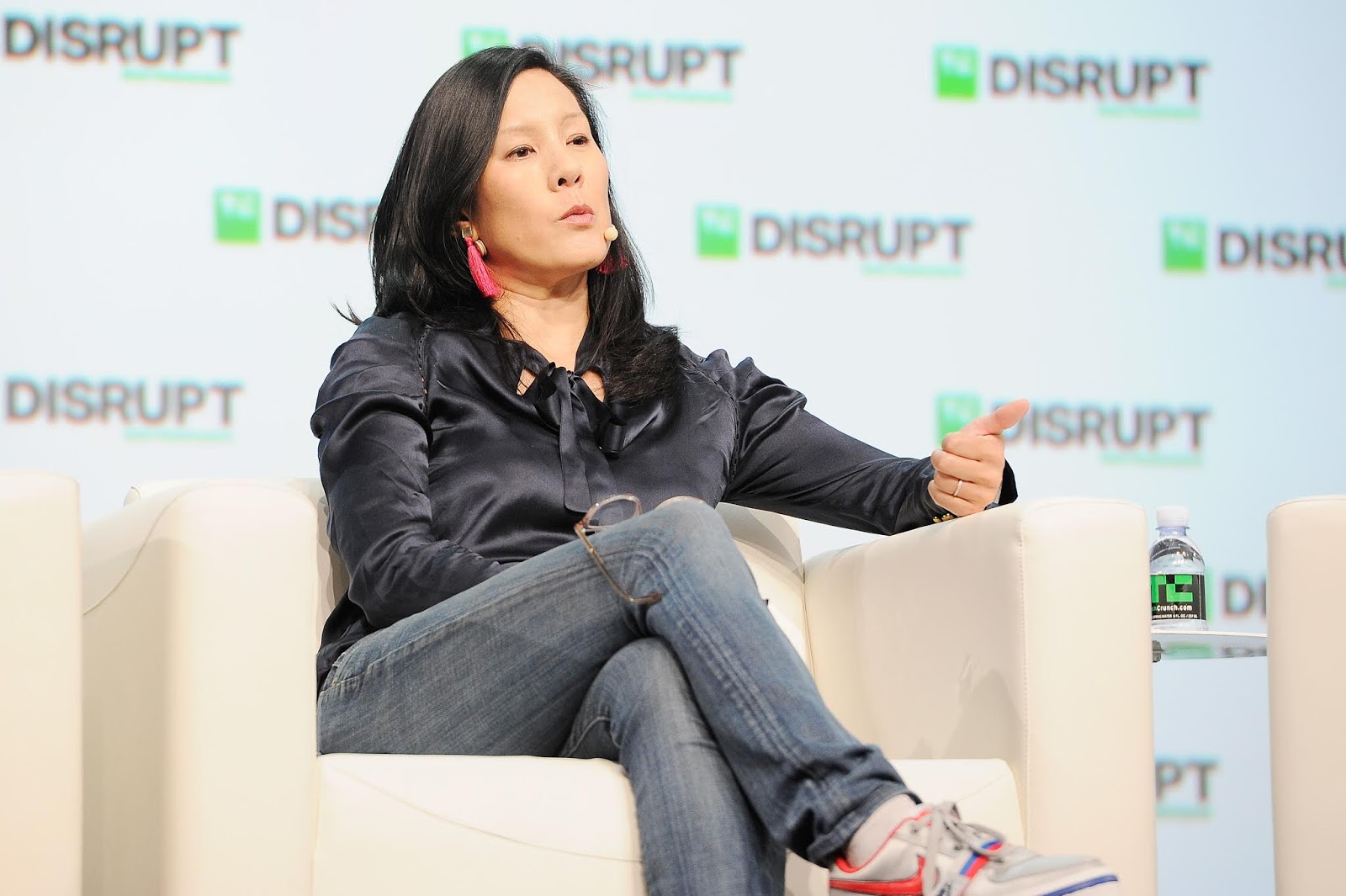 Cowboy Ventures founder Aileen Lee.
Aileen Lee is a famed venture capitalist that's famously known to have coined the term "unicorn", referring to a private company valued at $1 billion or more. While the term remains in wide use today, not many know that Lee is the venture capitalist who had come up with the denotation. Lee founded Cowboy Ventures, a storied venture capital firm with investments in companies like Branch, Crunchbase, Memebox, Rise (acquired by One Medical), Dollar Shave Club (acquired by Unilever) and Accompany (acquired by Cisco).
Aileen Lee previously worked at Kleiner Perkins, another well-known venture capital firm. Since founding Cowboy Ventures in 2012, she has overseen the firm's raise of three known funds totaling $180 million.
14. Bryan Roberts:
Venrock partner Bryan Roberts.
Bryan Roberts is a partner at Venrock, a venture capital firm that traces its roots to the Rockefeller Family, a storied business dynasty spearheaded by 20th-century businessman John D. Rockefeller. At Venrock, Roberts, who is focused on healthcare investments, has backed companies like Devoted Health, 10X Genomics, Doctor on Demand, Lyra Health, Sirna Therapeutics (acquired by Merck), Ariosa Diagnostics (acquired by Roche) and the now public Illumina. He has however ventured into other investment areas, having backed Cloudflare, a widely used web infrastructure platform, before it went public last year.
Roberts has scored several big wins at Venrock, which has in all been a prolific investor in the tech and healthcare industries. Some notable companies Venrock has backed include Juno Therapeutics (acquired by Celgene), Dataminr, AppNexus (acquired by AT&T), Dollar Shave Club, Lucid Motors, DoubleClick, 3com (acquired by HP), Gilead Sciences, Apple and Intel.
15. Yuri Milner: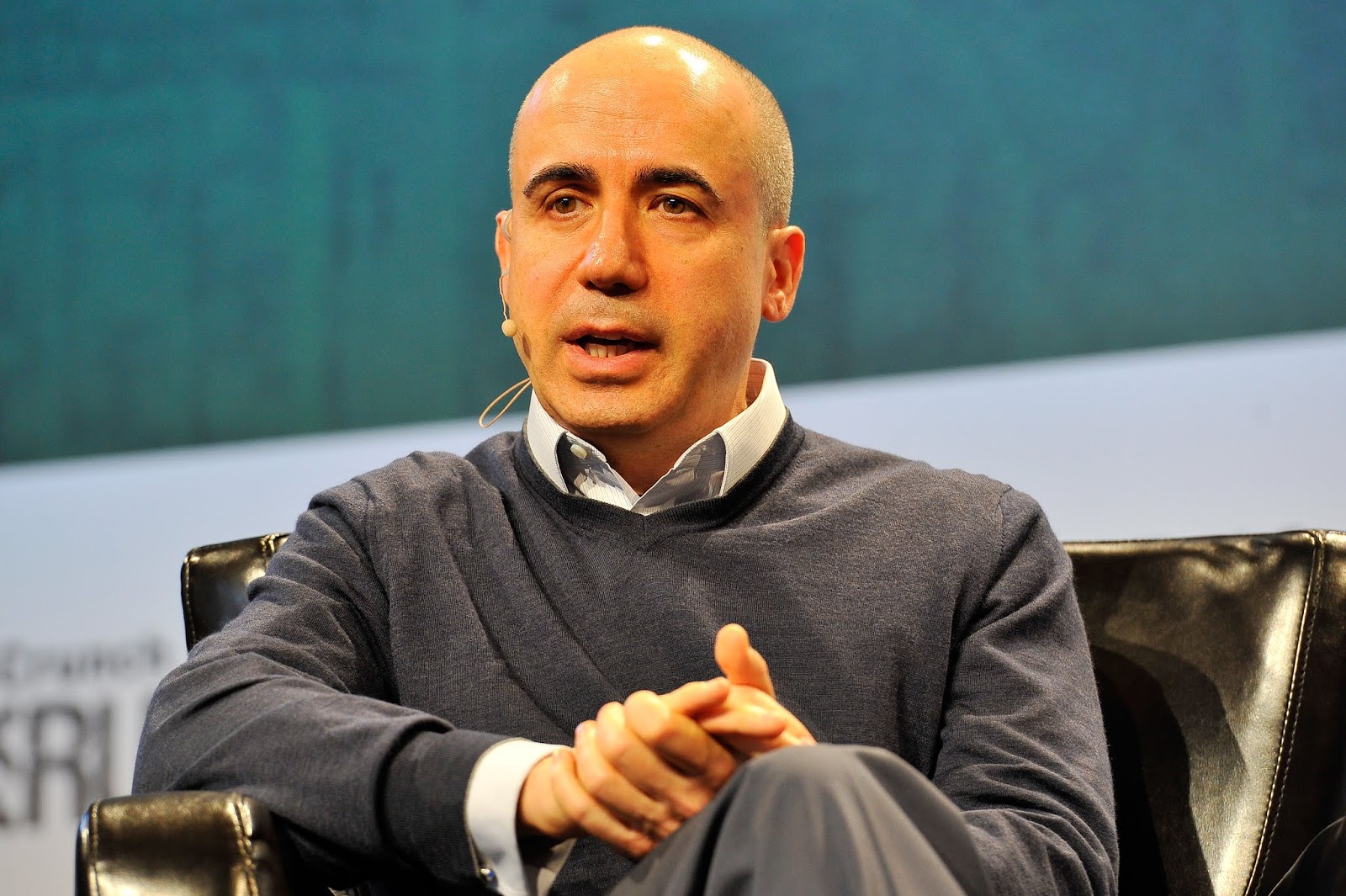 DST Global founder Yuri Milner.
Yuri Milner is a Russian venture capitalist that's known for successful bets on companies like Facebook, Twitter, Spotify, Flipkart, Xiaomi, Vkontakte and a host of other well-known companies. Originally a physicist, Milner came to the U.S. for an advanced degree before heading back to Russia to further his career. In 1999, Milner launched an internet company, NetBridge, that successfully transferred some U.S.-pioneered online business models to the Russian market. Among its products included an internet portal, an online auction site based on eBay and an online shopping site based on the Amazon.com model.
Milner further launched DST Global, a holdings company that bought up stakes in leading internet companies outside Russia. He notably made big bets on Facebook, Twitter and Alibaba, reaping billions in profits when they went public. He has also reaped sizeable rewards from investments in companies like Flipkart, Farfetch, Ola Cabs, Snapchat, JD.com and Zynga.
DST Global's portfolio also includes investments in still private but successful companies like Airbnb, Zocdoc, Nubank, Wish, 23andMe, Planet Labs, Revolut, Robinhood, Chime, Udaan, Brex and Checkout.com.
Alongside being a successful venture capitalist, Milner is also known for backing science and research projects, most notably via the Breakthrough Prize, a program that disburses annual monetary awards to selected science projects. After establishing and sponsoring the Breakthrough Prize in 2012, Milner was joined the following year by tech luminaries like Mark Zuckerberg and his wife Priscilla Chan, Sergey Brin and Anne Wojcicki.