Apple Now Supports 2.4 Million Jobs In The US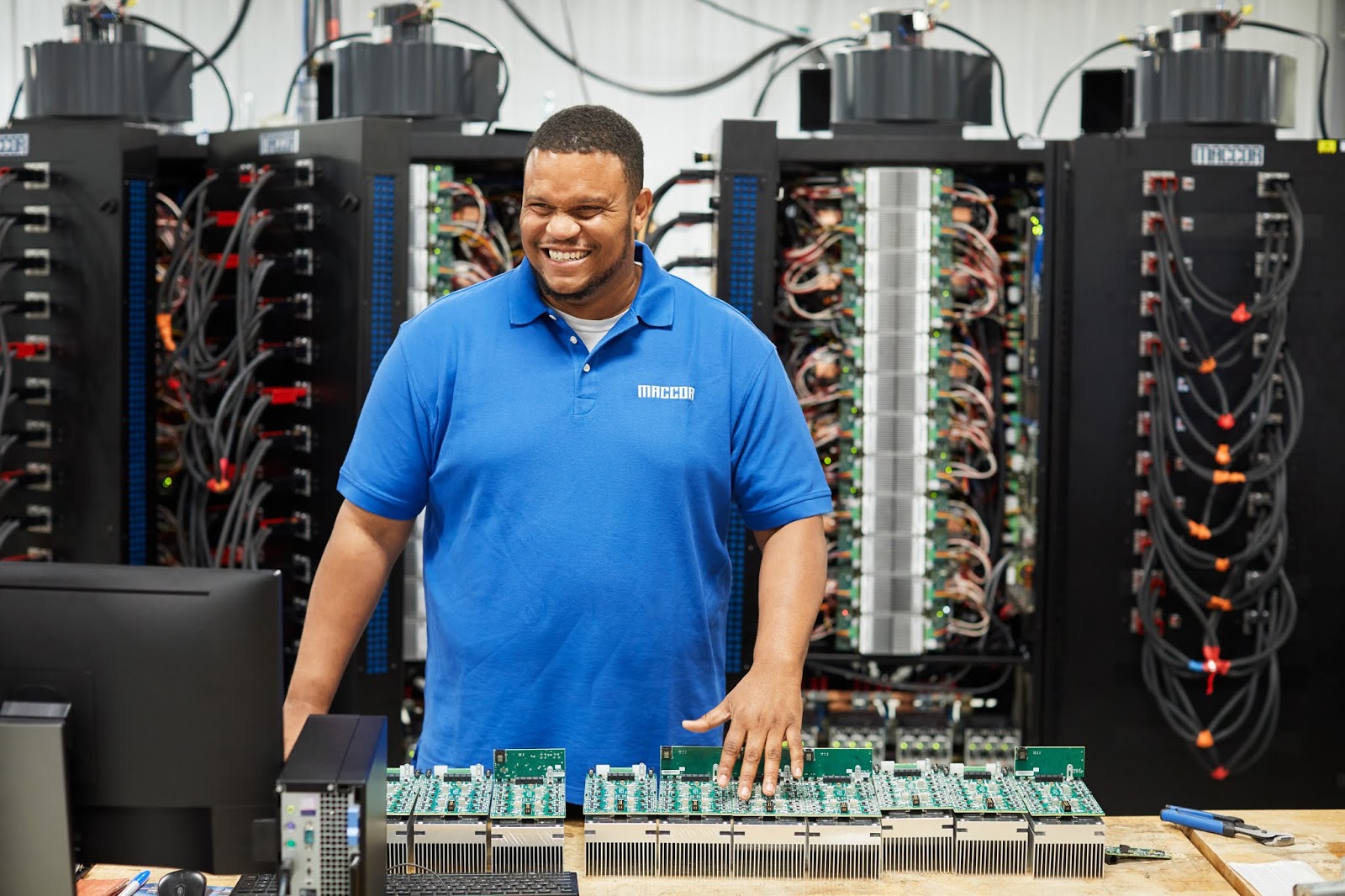 An employee at Maccor, one of Apple's 9,000 suppliers in the US

"Thirty-three years ago, five friends sat down at a kitchen table in Tulsa, Oklahoma and decided to start a company. Among them: president of Maccor Andy MacKay and his wife Helen, who runs personnel. Today, less than a mile from that spot, Maccor now occupies 80,000 square feet of space and has earned itself a reputation as the top manufacturer of battery testing systems in the world." This is the story of one of 9,000 American suppliers that counts Apple as a customer, as narrated by the iPhone maker.
Apple has announced that it now supports 2.4 million jobs in the US, four times the number attributed to the Cupertino-based company eight years ago. These jobs spread across fields like engineering, construction, manufacturing and many more. Apple has been a big spender in the U.S. economy, majorly on manufacturing, which it spent $60 billion on last year. Apple depends on lots of suppliers both in and outside the U.S. to manufacture millions of iPhones, iPads, Macs, Mac Pros and several other gadgets. The Cupertino-based tech giant says it's on pace to directly contribute $350 million to the U.S. economy by 2023.
Apple directly employs 90,000 people in the US, and is on track to hire 20,000 more by 2023. The company recently announced plans to open a new campus in Austin, Texas, and launch new sites in Seattle, San Diego and Culver City, California. The new campus will span 133-acres and cost $1 billion to build. It'll initially accommodate 5,000 additional employees, with the capacity to grow to 15,000. In San Diego, Apple will add 1,200 jobs, and 2,000 in Seattle, a city that has the second largest concentration of tech talent [only beaten by the Bay Area] in the US. It's no surprise that the 2,000 openings will be for highly skilled engineering positions.
A significant number of the jobs Apple supports are found in the booming app economy. On the whole, this sector is responsible for some 1.9 million American jobs, an increase of 325,000 in the last two and a half years.
More on Apple: