Deal: Fintech Firm Buys EV Startup, Yes
In the American stock markets, many strange things happen. It may be meme stocks with excessive valuations (AMC, GameStop), strange penny stocks (that single restaurant worth $100mn), or an electric car startup that became more valuable than Ford before it came crashing down (Nikola).
Today, the strange thing in the stock markets is an acquisition. It's that a company originally focused on financial-tech services is using its stock to buy an electric vehicle startup. The buyer here is Ideanomics, a public company that's changed its name several times in recent years apparently pursuing whatever business was in vogue.
Ideanomics is buying VIA Motors, a Utah-based startup that's working on electric commercial vehicles. The deal is worth $630mn, split into $450mn of Ideanomics stock (NASDAQ: IDEX) upfront and $180mn as potential earnouts.
Before we go further, let's have a brief look at Ideanomics and its rocky history. It was founded back in 2004 under a different name (China Broadband Inc) by Shane McMahon, a professional wrestler with the WWE brand which his father Vince McMahon famously owns. Shane is quite famous; he once battled The Undertaker at WWE's wildly-watched WrestleMania.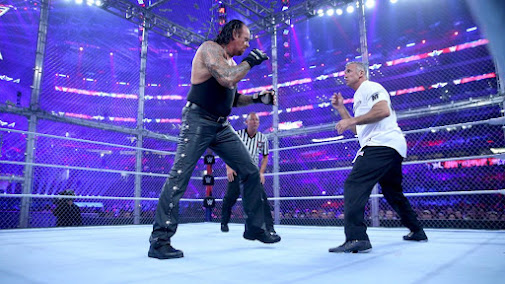 Shane McMahon (right).
Credit: WWE
For some reason, Ideanomics has bounced from business to business over the years, changing its name several times. It has dabbled in entertainment, fintech, 'AI', 'blockchain', 'buzzword' without really identifying its focus. Though its operations are shaky, the hype surrounding the company has been enough to give it a market cap of over $1bn on the Nasdaq exchange.
Ideanomics recently shifted its focus to electric vehicles, an area that investors are currently raging for. In that area, it became the target of multiple short-sellers alleging fraud and questioning the company's ability. Nevertheless, the raging markets have favored Ideanomics with a current market cap of $1.1bn.
Back to the acquisition, Ideanomics is using its stock to buy VIA Motors and jumpstart its entry into the EV space. That seems smart (depending), as in using stock driven by hype to buy a company with solid operations. VIA works with commercial customers like Walmart to make electric vehicles (usually for cargo) that suits their needs.
Although it's courted a notable customer like Walmart, VIA doesn't seem to yet have proven operations and delivered vehicles, like most EV startups out there. Nonetheless, it was good enough to convince Ideanomics to spend nearly half of its market cap upfront to buy it.
Along with the acquisition, Ideanomics is separately loaning VIA the sum of $50mn to fund its operations. It believes in Via such that it tied the $180mn earnout part of the acquisition to delivery milestones running over the next five years.
That a company originally focused on fintech is buying an electric car startup for a big sum seems weird at face value, but nope, not in the frothy stock markets. Anything can happen there…
Investors right now are so hungry for EV startups after reading the writing on the wall that the world is definitely transitioning from ICE to electric cars. This hunger has driven EV companies to record valuations, led by Tesla which actually has proven, solid operations, and then several startups that haven't sold cars but nonetheless are valued in the billions (Nikola, Lordstown, Fisker, etc).
Recently, another EV startup named Rivian kickstarted its journey to the public markets with a confidential IPO filing. The company is backed by investors including Ford and Amazon (it's raised $10.5bn) and is reportedly seeking a valuation as high as $80bn on the public markets.