Deal: Goldman Sachs Buys Digital Lender GreenSky For $2.2B
It's another big deal in the digital lending space in the span of a few weeks. GreenSky (NASDAQ: GSKY), a…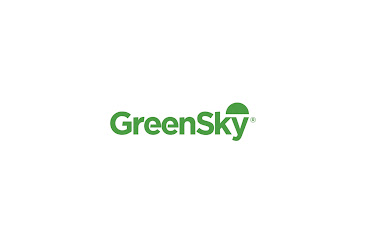 It's another big deal in the digital lending space in the span of a few weeks. GreenSky (NASDAQ: GSKY), a specialty digital lender for home improvement services, is getting acquired by banking giant Goldman Sachs (NYSE: GS) for $2.2bn.
Goldman has confirmed that it's acquiring GreenSky in an all-stock transaction worth $2.2bn. Obviously, it's a strategic acquisition for the banking giant to strengthen its position in the consumer lending market.
Per deal terms, GreenSky shareholders will receive an equivalent of $12.11 in Goldman shares for each Class A common stock of GreenSky they hold. The deal values GreenSky at $2.2bn, inclusive of a $446mn adjustment tied to taxes.
While big at face value, purchasing GreenSky for $2.2bn isn't a blockbuster deal but rather a lifesaver for a company that went public in 2018 at a value nearly double that figure. GreenSky was valued at $4bn with its IPO when it began trading at $23 but lately had been trading around $6. Goldman then came to the rescue with an offer of roughly $12 per share.
GreenSky facilitates consumer loans for home improvement services through its platform. It doesn't make loans of its own but is the middleman handing out loans from a network of over 10,000 partner banks to its users and taking commissions as its revenue. It's similar to the "buy now, pay later" alternative credit services getting propped up lately.
Atlanta-based GreenSky was founded in 2006 by entrepreneur David Zalik who has been its CEO since that time. He's GreenSky's largest shareholder that'll benefit most from the acquisition, afterward which he'll join Goldman as a partner.
The acquisition is expected to close in the fourth quarter of this year or in the first quarter of 2022. Understandably, GreenSky shares jumped 53% on Wednesday when the deal was announced to reach near its acquisition price of $12.11 as investors looked to make a quick buck.
For being based in Atlanta, this is the 2nd major billion-dollar tech deal to emerge from the American city this very week. The other was Mailchimp, a famously bootstrapped startup, getting sold to Intuit for $12bn.