Electronics E-Tailer Enjoy Hires CFO, Hints At IPO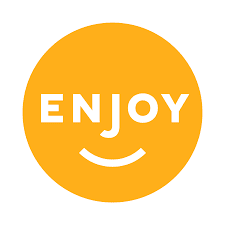 Enjoy Technology, an online electronics retailer founded by an executive who previously the head of Apple's retail business and also the CEO of retailer JCPenney, has moved to hire its first Chief Financial Officer (CFO) in what hints at plans to go public soon. 
Enjoy has hired Fareed Khan as its CFO, with Khan joining the company from Parallel, a consumer goods company. Previously, Khan held respective roles as the CFO of the food giant Kellogg's and food distribution giant US Foods, which he guided through a public listing. 
With Khan's experience in managing and guiding public companies as a finance head, it seems that Enjoy has hired him to help prepare it for a public listing. Enjoy is a venture-backed startup that's raised over $350 million in funding and it seems that its investors would likely be calling for an exit for their stakes in the company, wherein a public listing is one of the most common ways to do that.
Fareed will oversee Enjoy's global finance operations as CFO and may help guide the company through a public listing and pad up his resume of serving as CFO for a series of public companies.
Enjoy hired Fareed as its CFO along with another executive who's a new Chief Administrative and People Officer named Jonathan Mariner. Mariner is notably a former Executive Vice President and CFO of the Florida Marlins (now Miami Marlins) Baseball Club.
Enjoy is an online electronics retailer that differentiates itself by taking care of the entire purchase process for customers, from delivery to setting up and providing support for customer's devices. The company has a network of retail staff just like the ones found in traditional electronics retail stores that provides support after customers make purchases, but in its case right in customers' homes.
Enjoy is armed with partnerships with telecoms and electronics manufacturers including Apple, whose retail division was previously headed by Enjoy's founder Ron Johnson. The company currently operates in the US, UK, and Canada, with its headquarters in Palo Alto, California. 
"We are thrilled to announce new members of our leadership team at Enjoy," said Enjoy's CEO Ron Johnson in a press statement. "Both Fareed and Jonathan bring a wealth of experience that will support Enjoy's expansion and next phase as a company."