Markets: Salad Chain Sweetgreen Files For IPO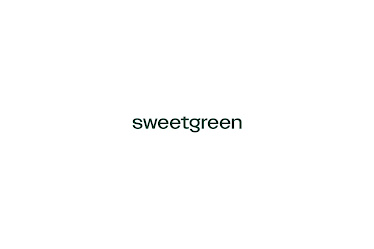 Sweetgreen, a chain of salad restaurants that's relied heavily on VC funding over the years to expand, is finally heading for an exit on the public markets. It's filed for an initial public offering (IPO), showing its intent to list on the New York Stock Exchange (NYSE).
Sweetgreen unveiled an S-1 filing with the US SEC as routine for companies seeking to go public. The S-1 provides great insight into the company's business with information not publicly disclosed before. Let's review some of that information, starting with revenue figures.
Details
Sweetgreen disclosed $220mn in revenue in 2020, compared to $274mn in 2019. The revenue drop isn't surprising given that the Covid pandemic negatively affected in-person dining at restaurants like Sweetgreen and, in turn, its sales.
Sweetgreen isn't profitable; it lost $141mn in 2020 and $68mn in 2019. With its 2020 net loss more than double that of 2019, it's evident that the pandemic situation didn't smile at Sweetgreen last year. This year, however, the salad chain's sales are recovering fine, as it declared $96mn in revenue in the quarter ended September 26, 2021, compared to $56mn in the same period of 2020.
Sweetgreen isn't like most restaurant chains, given that it makes more money from digital orders than in-store orders. Over the years, Sweetgreen invested heavily in technology, which paid off during the pandemic and its aftermath. In the fiscal year ended this September, 68% of Sweetgreen's revenue came from digital orders.
Sweetgreen has 140 restaurants across the US, with a significant portion located in densely populated areas like New York City, Los Angeles, and Boston. The average annual sales from each Sweetgreen restaurant was $2.5mn as of September, compared to $2.1mn last year.
Though Sweetgreen has sacrificed profitability to expansion and technology costs over the years, the salad chain has a solid business. It's morphed from a small outlet founded in 2007 into a leading chain with over 5,000 employees.
Over the years, Sweetgreen raised $500mn from VCs to support its growth. Its investors include Fidelity, T. Rowe Price, Revolution Growth, and D1 Capital Partners, each having stakes of at least 5%. 
Sweetgreen was 
valued at $1.6bn
 from its last financing round in 2019.
Sweetgreen has filed to list on the New York Stock Exchange with the trading symbol "SG". The IPO's final terms haven't been set, including how much will be raised and the targeted valuation.