New SPAC Deal: Bitcoin Mining Startup Cipher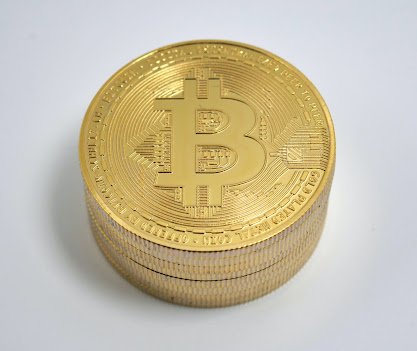 The latest technology company to join the flurry of SPAC mergers is Cipher Mining, a newly-formed US-based bitcoin mining startup that's an offshoot of Bitfury, a leading maker of bitcoin mining hardware that's based in the Netherlands.
Cipher Mining Inc will merge with Good Works Acquisition Corp (Nasdaq: GWAC) in a deal valuing the bitcoin mining startup at $2 billion. The SPAC will be anchored by a $425 million PIPE round committed by investors including Fidelity, Morgan Stanley (via its subsidiary Counterpoint Global), and Cipher's parent Bitfury.
Bitfury will contribute a $50 million investment to the PIPE round that's structured as purchase credits for equipment and services from it for Cipher Mining.
The SPAC merger will hand over $595 million in gross proceeds to Cipher Mining, consisting of the $425 million PIPE round and $170 million of cash held in trust by Good Works Acquisition Corp.
Upon completion of the SPAC merger, the investors in Cipher's PIPE round will own roughly 15% of the combined company while current Cipher employees will own 7%. 7.5% will be owned by shareholders of Good Works Acquisition Corp inclusive of founder shares while the remaining 70% will be owned by current Cipher Mining shareholders.
Cipher Mining's SPAC merger is expected to be completed in the second quarter of 2021.
A newly-formed mining startup, Cipher is already riding the waves of the crypto boom all the way to a SPAC merger that'll value it at $2 billion. It'll be one of the major SPAC mergers in the crypto space, alongside the likes of ICE's Bakkt and Hong Kong-based Diginex, the owner of cryptocurrency exchange EQUOS.
Cipher's SPAC merger deal comes at a time of high positive sentiment towards bitcoin signaled by the cryptocurrency's price boom over the past year. It's definitely a case of good timing, with Cipher looking to capitalize on the bitcoin boom with mining operations.
Newly-formed, Cipher doesn't seem to have big operations now but more of big ambitions that it's hoping to sell to investors. The company says it plans to have a mining capacity of 745MW by the end of 2025 and a cost of energy of roughly 2.7c/kWh. Its mining plans include building four data centers for that purpose in the states of Ohio and Texas.
It's now up to investors to perform their deeper due diligence and decide whether they believe enough in Cipher's ambitions to become a major bitcoin miner. 
One good thing for Cipher is its affiliation with Bitfury which is a major name in the bitcoin mining world. Its relationship with Bitfury will definitely help its ambitions as well as give it a good shoulder to stand on to lure investors.
As to our judgment, we feel Cipher is a still-new company without a history to judge from and more of a moonshot bet for investors with a high-risk tolerance.