PlusAI Reportedly Raising Funding At A Unicorn Valuation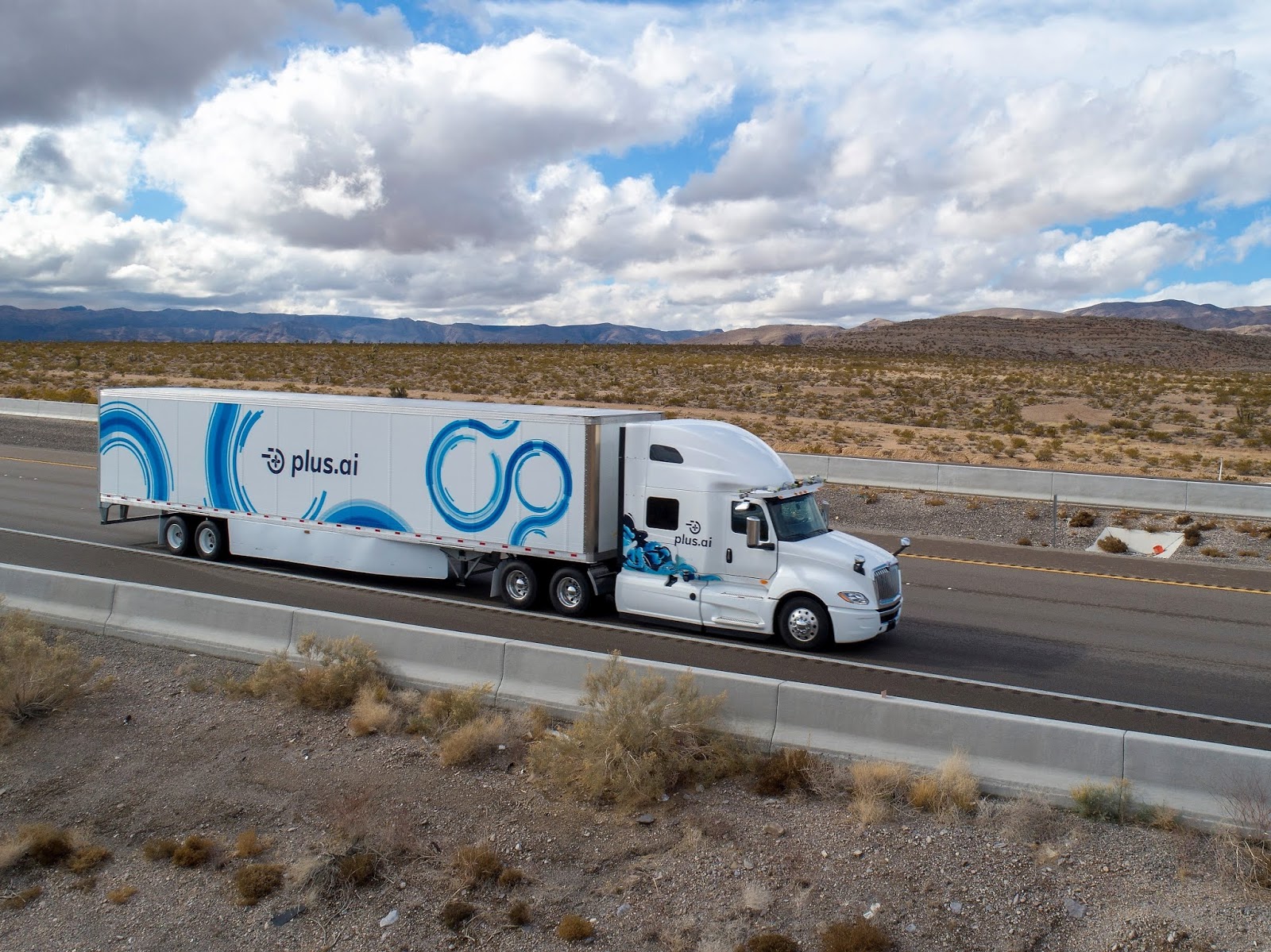 A PlusAI self-driving truck
According to a report from Bloomberg, PlusAI, a self-driving truck startup headquartered in Cupertino, California, and with additional R&D centers in Silicon Valley and China, is close to raising about $200 million in new funding at a valuation of more than $1 billion. Bloomberg reports PlusAI is working with advisers on the funding round. The Cupertino-based startup has already raised funding from the likes of Sequoia Capital China, Lightspeed Venture Partners and the Mayfield Fund.
PlusAI is said to be seeking external investors to lead its new funding. According to Bloomberg, the Cupertino-based startup will soon debut trucks with partially automated driving features, or what's known as level 2 autonomous vehicles [there are five levels [1-5] for self-driving vehicles, where 2 refers to systems that assist with steering, acceleration, braking, lane support and some other tasks. At this level, the driver is still responsible for most safety-critical functions and all monitoring of the vehicle's environment].
PlusAI was founded in 2016 by David Liu and Hao Zheng, two Stanford grads who met as classmates two decades ago. It began testing self-driving trucks on both urban and highway roads in early 2017. PlusAI's goal is to develop self-driving trucks that can mass-produce and be put to commercial use in coming years, the Cupertino-based startup said in March.
PlusAI is just one out of several startups that are working on self-driving trucks. Other startups also in this space have collectively raised millions of dollars to develop self-driving trucks. Some that come to mind are Starsky Robotics, Embark, Kodiak Robotics, Ike and TuSimple, which recently got an investment from logistics giant UPS.