Sam Altman's SPAC Cuts Fundraise Target From $1B To $400M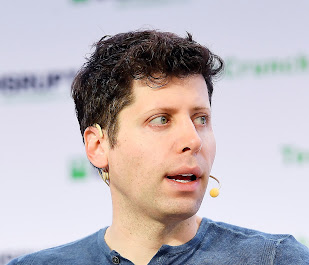 A special-purpose acquisition company co-founded by former Y Combinator CEO Sam Altman has cut its large fundraising target by over half, at a time of lowered activity in the SPAC market brought about by an accounting crackdown from the US Securities and Exchange Commission (SEC).
This March, Altman along with investor Michael Klein formed an SPAC named Altc Acquisition Corp with a target to raise $1bn from an IPO. Now, that target has been cut down by much to $400mn, as indicated by an amended SEC filing.
The 60% cut in Altc's fundraising target points to a SPAC market no longer with heightened investor enthusiasm after a crackdown from regulators. The SEC recently issued a warning on accounting practices by SPAC sponsors, particularly on stock warrants, and also on the legal risks of the brash forward-looking statements often issued by SPACs to their shareholders.
Apart from the SEC's crackdown, there's also been concerns of too many SPACs chasing too few potential targets in the markets, leading to a drop in enthusiasm for new SPACs.
At $1bn, Altc Acquisition Corp was looking towards being one of the biggest SPACs on the public markets, led by a duo of Sam Altman and Michael Klein, the latter a serial SPAC mogul whose SPAC is taking electric carmaker Lucid Motors public in a $24bn deal, the biggest SPAC deal on record.
Now, Altc has settled down to raise $400mn, a target on par with many SPACs on the market.
Altc Acquisition Corp will list on the New York Stock Exchange under the symbol "ALCC.U". After its IPO, a team led by Altman and Klein will lead the search for a merger target.
Altman is the former CEO of Y Combinator, a reputed startup incubator that's helped build many successful tech companies, and Klein is a reputed deal-maker in the finance world. Therefore, it doesn't seem like they'll have trouble seeking out merger targets for their SPAC.
Although the market for new SPACs have cooled down, the one for existing SPACs is still hitting its strides and churning out big mergers such as the recent $15bn deal to take biotech startup Ginkgo Bioworks public. Ginkgo is an alum of Altman's Y Combinator.
Photo: Sam Altman, credit: TechCrunch, licensed under CC BY 2.0