SPAC: E-Scooter Startup Bird To Go Public In $2.3B Deal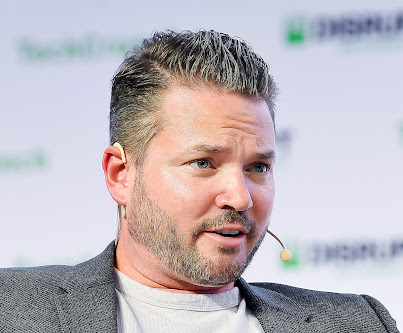 It seems that the SPAC boom is gradually coming back after getting its wings clipped by an accounting crackdown from the US SEC. Just this week, there have been big SPAC merger deals including biotech startup Ginkgo Bioworks ($15bn) and online mortgage provider Better ($7.7bn).
Now, there's another big SPAC deal to add to this week, that of electric scooter sharing network Bird. Bird has agreed to merge with Switchback II Corporation (NYSE: SWBK) to become a public company.
Details:
Bird's merger terms value the e-scooter startup at $2.3bn. From the merger, Bird is getting $316mn of cash held in trust by Switchback II Corporation plus a $160mn PIPE round led by asset manager Fidelity.
After the merger, Bird will add $428mn of net cash proceeds to its current balance sheet of $667mn drawn from venture capital investments. Bird made hay as a pioneer e-scooter network to raise over $800mn in venture funding to fund its fast-growing operations.
According to its investor presentation, Bird made $95mn in revenue in 2020, down from $151mn in 2019 as the pandemic led to a massive drop in shared rides. The company isn't profitable, with an adjusted loss of $180mn in 2020.
Its $95mn revenue last year makes Bird's $2.3bn valuation from the merger a 24x multiple. That valuation is then even lower than Bird's reported $2.85bn valuation from a 2020 financing round.
Bird's merger is expected to be completed in the third quarter of 2021. 
Highlights:
In just four years, Bird has made its place as a major e-scooter network in the US and abroad, though not without some controversy. The company has periodically fought with regulators over disruptions caused by its scooters.
Also, Bird has faced strong rivalry from other startups of its kind, young and fast-growing, that emerged to grab their share of an e-scooter market projected to swell in the coming years. Its major rivals include Lime and Tier Mobility both in the US and abroad.
Bird was founded by Travis VanderZanden, a former executive at ridesharing giant Uber and as well its arch-rival Lyft. He was Chief Operating Officer at Lyft and VP of International Growth at Uber.
Bird is based in Los Angeles, California.
Photo: Bird CEO Travis VanderZanden, credit: TechCrunch, licensed under CC BY 2.0