Wish Files To Go Public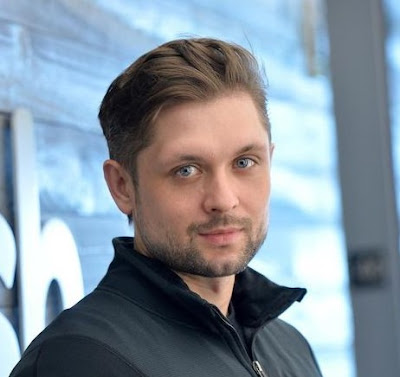 Wish, an American e-commerce site that specializes in cheap goods sourced from other countries, has submitted a public S-1 filing for an initial public offering with the US Securities and Exchanges Commission. The company is seeking to go public 10 years after its founding and with $1.6 billion in outside capital raised over the years.
Wish was valued at $11.2 billion with its last private round of funding which was a $300 million Series H raised in August last year. The company earlier announced that it had submitted a confidential filing to go public this August.
Wish's S-1 filing shows $1.9 billion in revenue in all of 2019 and a net loss of $144 million in the same year. In the year before that, the company reported a net loss of $223 million on $1.7 billion in revenue.
Coming to this year, Wish reported $1.7 billion in revenue in the nine months ended September and a net loss of $120 million in the same period. In the same nine-month period of last year, the company pulled in $1.3 billion in revenue and reported a net loss of $24 million.
Wish is an American mobile-focused shopping platform that focuses on cheap and knock-off goods sourced from lower-cost countries like China, Myanmar, and Indonesia. Although with a big business, the company has drawn quite the ire for facilitating sales of many times counterfeit and misleading products. 
Wish is known for advertising heavily on social media platforms such as Facebook and Instagram and sometimes has drawn controversy and backlash for bizarre product advertisements such as a time when the late Iraqi dictator Saddam Hussein was put up for sale for a low price of $20. 
For a time, Wish mainly relied on e-commerce vendors from China, where mass-manufactured goods are cheaply obtained, but began reducing its focus on the country amid increasing tensions between the US and China that spurred threats of the US exiting the "Universal Postal Union Treaty", which is a 146-year-old postal policy upheld by members of the United Nations that has fueled a big e-commerce trade between the US and China.
Although the US didn't later pull out from the Universal Postal Union Treaty, certain changes were put into effect from its end that could spur an increase in shipping costs for Wish. As such, Wish warns that "if there are increases in shipping costs, the sales price of products on our platform could increase, which could reduce the volume of transaction activity on our platform to decrease and may consequently have a negative impact on our results of operations," under the standard "Risk Factors" segment of its S-1 filing.
As a company, Wish is backed by big-name investors including General Atlantic, Singapore's Temasek Holdings, DST Global, Wellington Management, Formation8, and Founders Fund. The company lists 5%(+) shareholders, the limit requiring disclosure by the SEC, including DST Global, Founders Fund, GGV Capital, and Formation8.
10 years after its founding, Wish is looking to hit the public markets and with its early investors set to reap big monetary rewards from its public offering. The company's filing to go public joins places it in a cohort of major technology companies that have recently filed to go public, among them Roblox, DoorDash, Airbnb, C3.ai, and Affirm.
Photo: Wish CEO Peter Szulczewski | Wish