15 Adept Entrepreneurs We Don't Often Hear About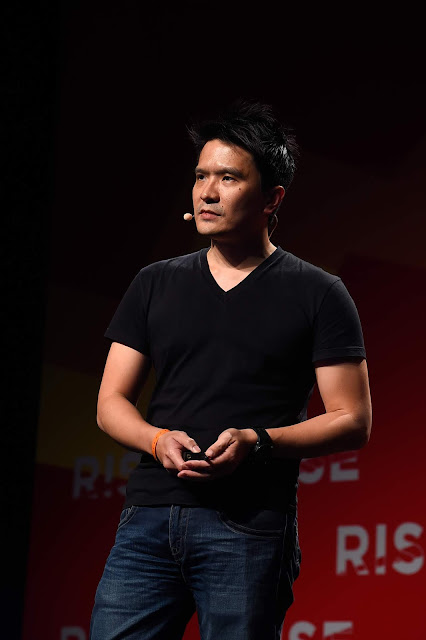 Razer co-founder Min-Liang Tan.
In the tech world, we often hear about the Zuckerbergs, the Gates, the Musks, Jack Dorsey, Jeff Bezos and the likes. They often dominate the news circles, with one happening or the other. If Bezos isn't winning, or getting bashed for Amazon's warehouse practices, then Musk is tweeting, Gates is pursuing philanthropy or Dorsey is doing stuff only Dorsey does. However, there exist several other entrepreneurs with big successes whom we often don't hear about. Some of these guys get a little of the limelight while some don't at all. Some are a bit popular but mostly in tech circles. Outside the core tech scene, these names might not ring a bell just like a name like Gates will.
These entrepreneurs have made strides in fields ranging from gaming to fintech to cybersecurity, chip-making, real estate tech, driverless cars and several other areas. They are many, hundreds or even thousands of them but in this article, we're presenting only 15 out of many we feel don't always get the limelight even with their sizeable entrepreneurial achievements. They are;

1. Jason Citron: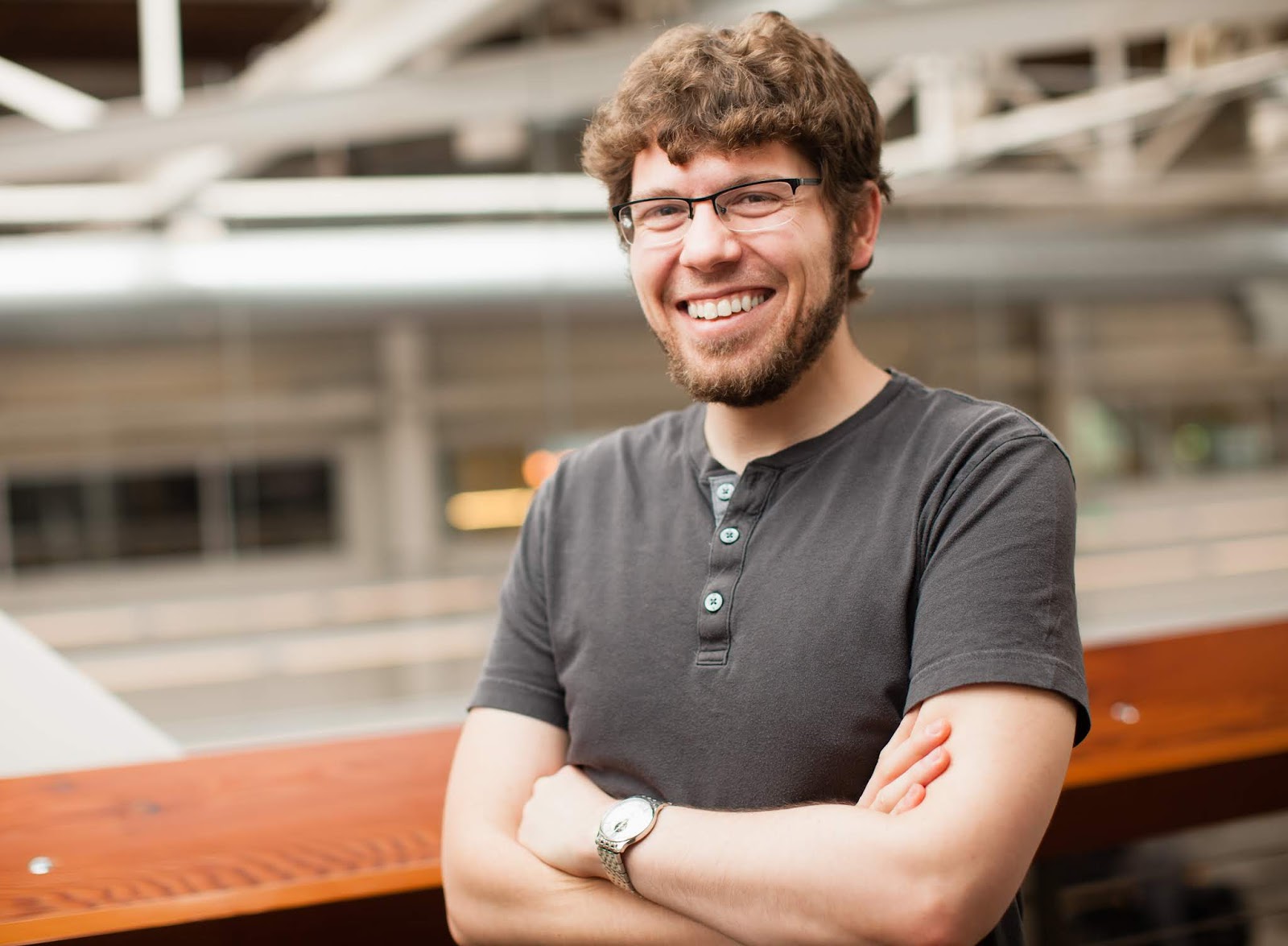 Discord CEO Jason Citron.
image: Discord
Jason Citron is the co-founder and CEO of Discord, a popular chat service for video gamers. Discord was launched in 2015 and became a hit not long after. As of last year, Discord said it had 250 million users, a significant feat for a barely five-year-old service.
Thanks to its success, Discord has been able to raise nearly $300 million in funding from investors including famed names like Tencent, Index Ventures, FirstMark, IVP and Greenoaks Capital. Discord was last valued at $2 billion by investors.
2. Sebastian Siemiatkowski: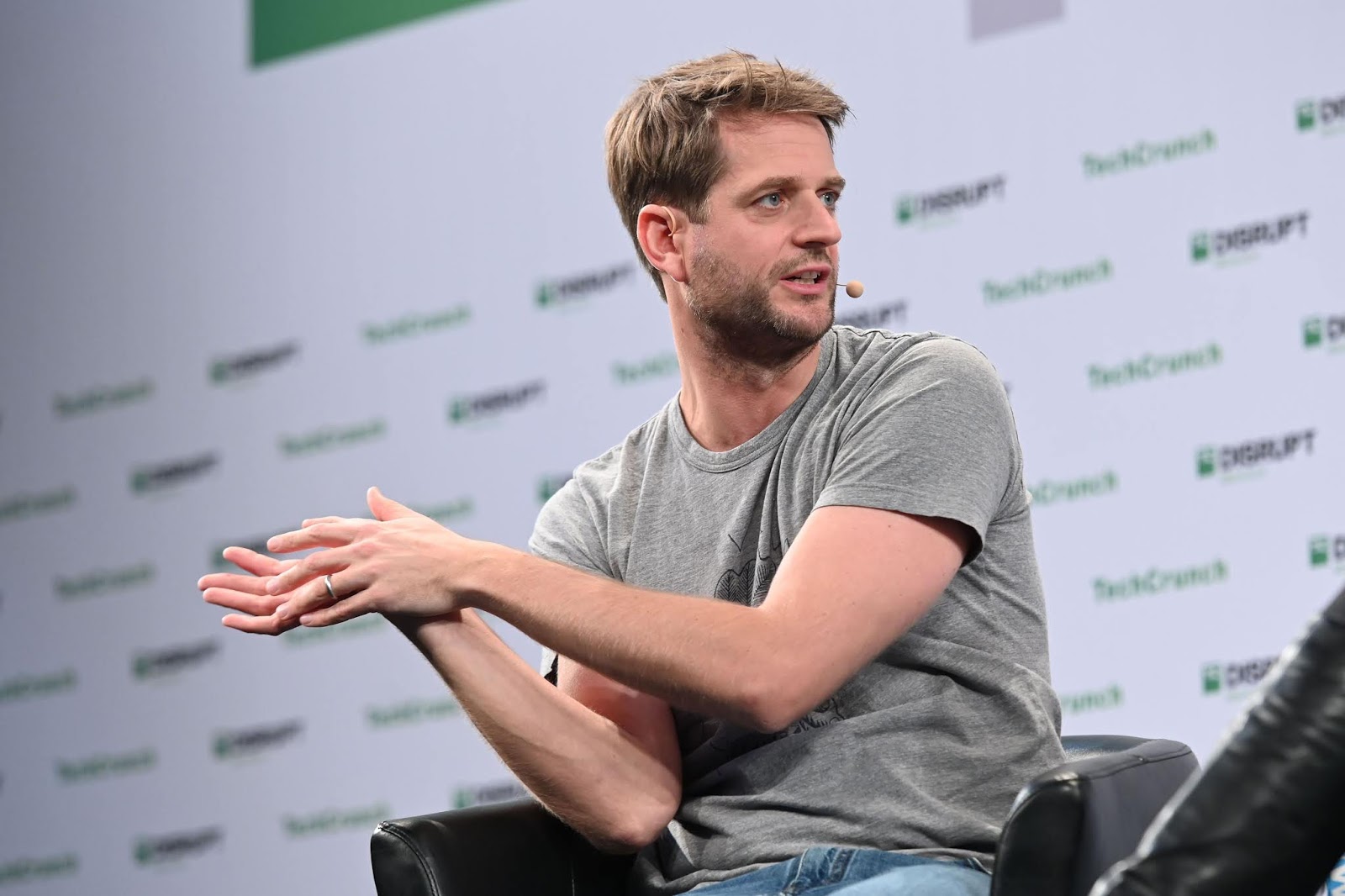 Klarna CEO Sebastian Siemiatkowski.
Sebastian Siemiatkowski is the co-founder and CEO of Klarna, a Swedish payments firm valued at $5.5 billion by investors. Its backers include rapper Snoop Dogg, BlackRock, IVP, Dragoneer, the Commonwealth Bank of Australia, Ant Financial, Visa, Sequoia Capital, DST Global and General Atlantic.
Klarna is a "buy now, pay later" service that facilitates credit purchases for users who then pay back the company in stipulated installments. The Swedish company has partnered with more than 205,000 merchants (sellers) across 17 countries and says it has more than 85 million customers. Klarna's partnerships with merchants are what enables the company to offer its service to its millions of customers.
Klarna seems to be fairing very well, having reported $753 million in 2019 revenue, 31% more than its revenue in the previous year. Its gross merchandise volume was also up 32% from the previous year to $35 billion in 2019 and so was its app users (up 1.7x from the previous year). Klarna, which was launched in 2005, presently has more than 3,000 employees across offices around the globe.
3. Suhail Doshi: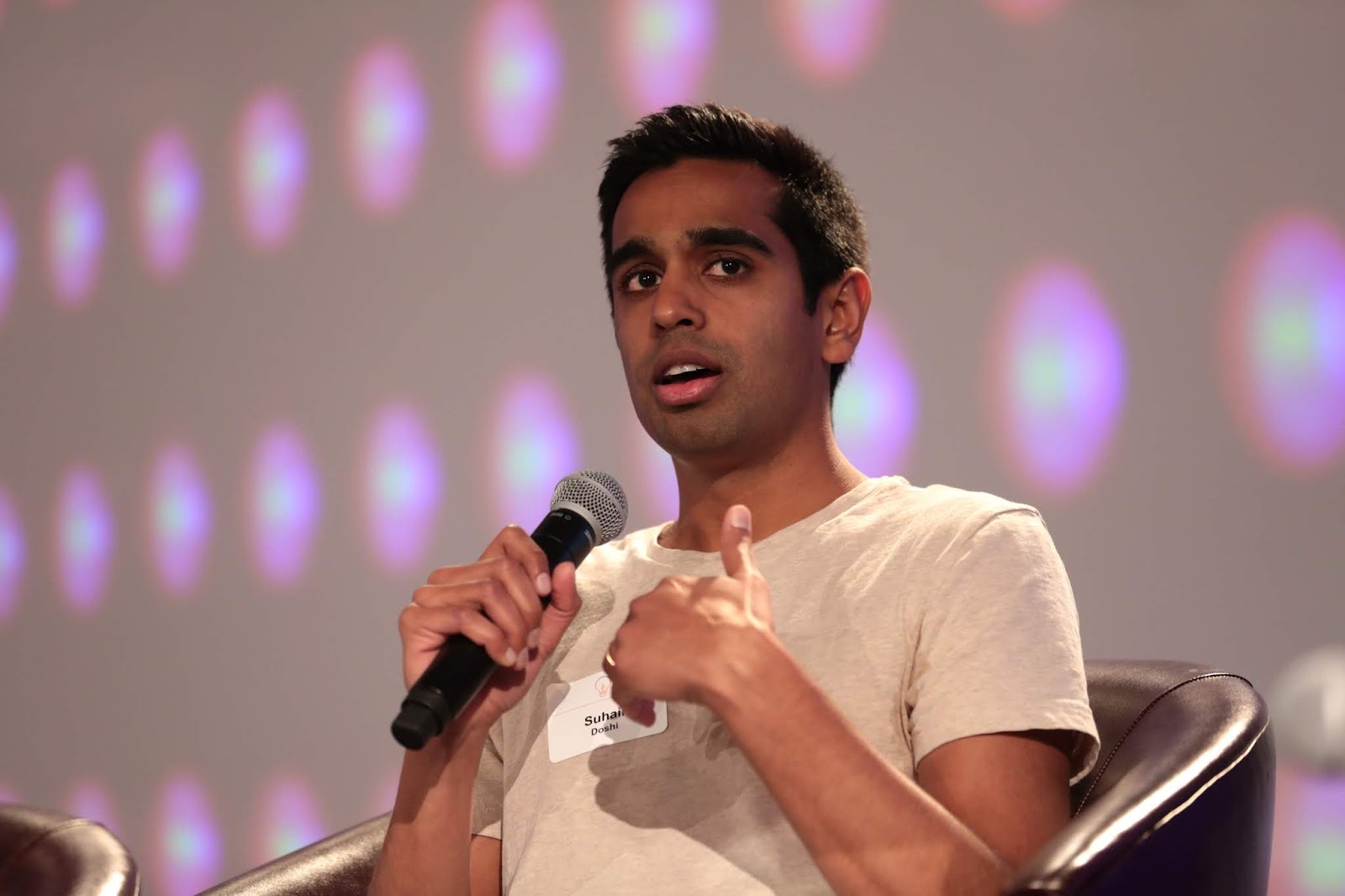 Mixpanel co-founder Suhail Doshi.
Suhail Doshi is the co-founder and former CEO of Mixpanel, a San Francisco-based user analytics startup. More than 26,000 companies across different industries use Mixpanel to garner in-depth analytics on user behavior on their apps and websites. Top tech companies like Uber, Twitter, Lemonade, Expedia and Shutterfly have adopted Mixpanel for analytics efforts.
Mixpanel has raised $77 million in total funding (Crunchbase data) from investors including famed VC firm Andreessen Horowitz and tech luminaries like Marc Benioff, Max Levchin, David Sacks, Michael Birch and Keith Rabois. The San Francisco-based company also maintains offices in New York, Seattle, Salt Lake City, London, and Singapore.
4. Tom Preston-Werner:
GitHub co-founder Tom Preston-Werner.
Tom Preston-Werner co-founded the popular software development platform GitHub, which was acquired by Microsoft for $7.5 billion in 2018. Preston-Werner alongside Chris Wanstrath and PJ Hyett co-founded GitHub in 2008 but stepped down from the company six years later. Before founding GitHub, Preston-Werner launched Gravatar, a service that provided unique avatars that followed users from site to site. Automattic, a company best known for its WordPress content management system (CMS), acquired Gravatar in 2007.
Preston-Werner also worked at Powerset, a natural language search engine that was acquired by Microsoft in 2008. Microsoft is said to have paid around $100 million for Powerset and word has it Preston-Werner turned down a $300,000 bonus from Microsoft contingent on becoming an employee in order to focus full-time on GitHub. That decision apparently paid off when Microsoft, ironically, coughed up $7.5 billion in cash and stock to acquire GitHub in 2018.
Post-GitHub, Preston-Werner co-founded and works at Chatterbug, a language learning startup.

5. Orion Hindawi: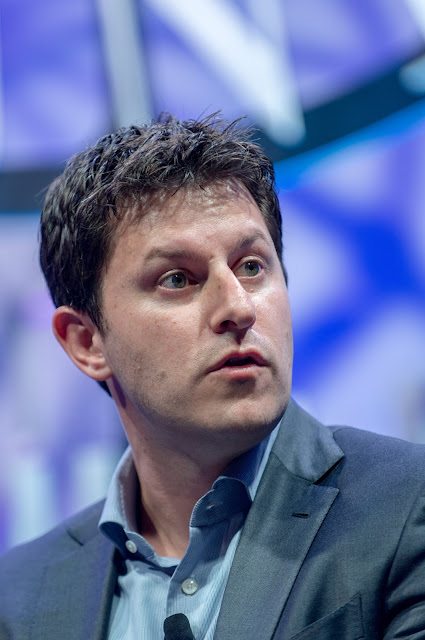 Tanium co-founder and CTO Orion Hindawi.
Orion Hindawi is the co-founder of Tanium, an Emeryville, California-based cybersecurity startup valued at $6.5 billion by investors. Its backers include Baillie Gifford, Wellington Management, Andreessen Horowitz, TPG Growth, Citi Ventures and Franklin Templeton. Hindawi founded Tanium alongside his father, David Hindawi, who serves as its Executive Chairman. The father-son duo previously founded BigFix, an IT management software company that was acquired by IBM in 2010 for a reported $400 million.
Tanium has long been considered an IPO candidate, having raised hundreds of millions in funding and reported strong revenues. Its revenue for the full year 2019 exceeded $430 million, up more than 50% from the previous year. The company currently has around 1,500 full-time employees.
6. The Twitch/Justin.tv team:
The Twitch/Justin.tv happens to be a very interesting one. The four founders, Justin Kan, Emmett Shear, Kyle Vogt and Michael Seibel, all worked together to create what would become the top-most used game streaming platform globally. Twitch, as we know, was spun out of Justin.tv, an online video broadcasting service set up by Justin Kan hence the name Justin.tv. Kan launched the service initially as a single channel streaming from a webcam attached to a baseball cap that he carried around. The streaming was made possible thanks to a custom laptop-backpack system designed by Kyle Vogt.
After expanding to include lots of channels, the Justin.tv team took notice of video game streaming being a top streaming choice by its users and spun off Twitch as a separate service. Justin.tv was later shut down to cater to full focus on Twitch. Twitch racked up millions of broadcasters and viewers alike before being acquired by Amazon in 2014. Amazon paid $970 million for the company.
Post-acquisition, Emmett Shear has since held the position of CEO at Twitch while the others have gone on to spearhead other notable projects. Kyle Vogt founded a well-known self-driving company, Cruise, which was acquired by General Motors in 2016. Under Vogt's leadership, Cruise, rebranded as GM Cruise has largely expanded with additional billions in funding backing the expansion. The San Francisco-based company has garnered about $5 billion in funding and future investment commitments since its acquisition.
Likewise, Justin Kan went on to found Atrium, a legal tech startup that unfortunately shuttered its doors just this month after having raised north of $70 million in funding. Michael Seibel, on the other hand, has been a partner at famed startup accelerator Y Combinator since 2013, advising hundreds of startups in his position.
7. Richard Barton: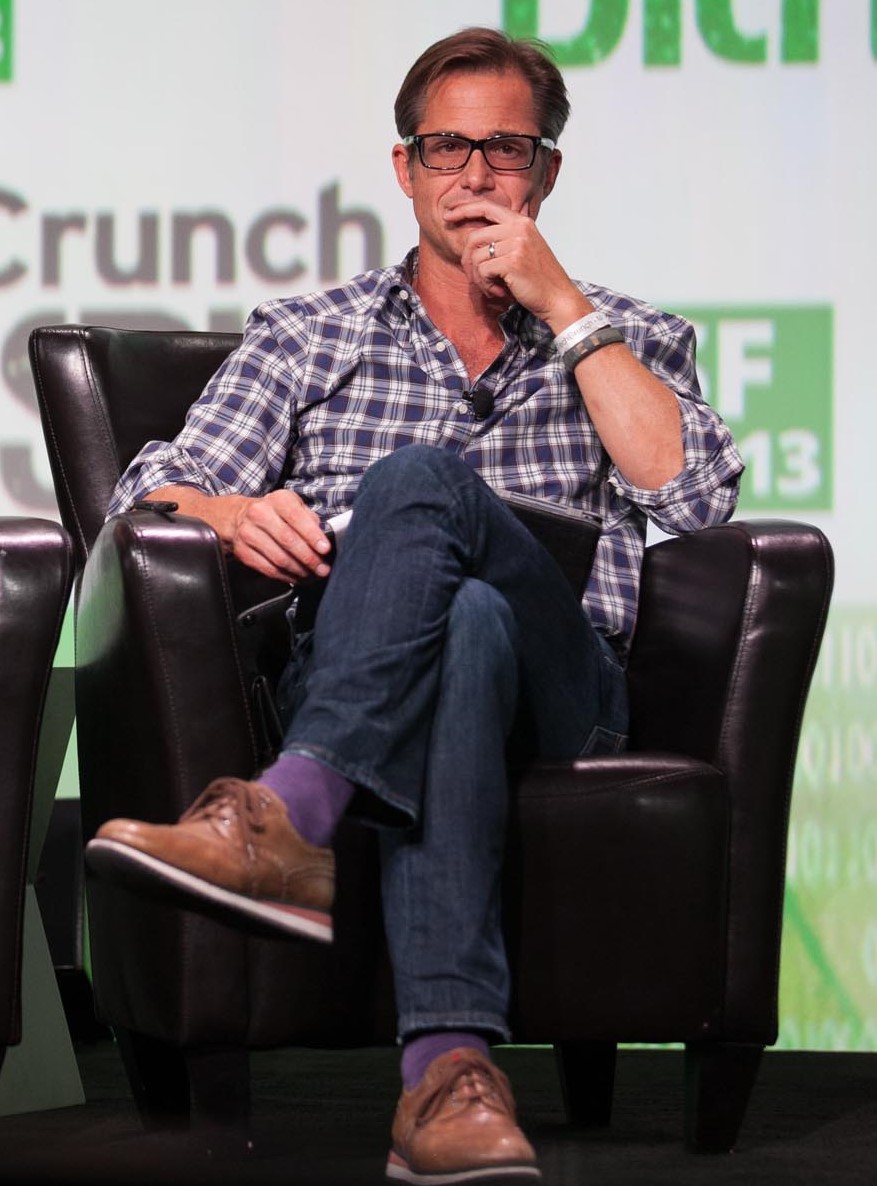 Richard Barton. Barton co-founded three well-known tech companies; Expedia, Zillow and Glassdoor.
Barton is an accomplished internet entrepreneur that has helped found three well-known companies; Expedia, the travel booking firm, Zillow, the real estate marketplace, and Glassdoor, the job review site. Barton has seemingly built up a successful career by targeting long-established industries in order to replicate and facilitate their services online. First, he helped undercut airlines' and travel agents' dominance over the travel industry by bringing the booking process online and enabling end consumers to make travel bookings more easily, he then brought the real estate buying and selling process online, making it easier for lots of end customers, and finally helped streamline the job search and recruiting process yet online.
Barton helped launch Expedia as a division of Microsoft in 1996 that was spun off as a separate entity three years later. He stepped in to launch Expedia after Microsoft was planning to build a travel guidebook based on a CD-ROM. Barton, being familiar with the internet which was just barely a decade old as of that time, decided to pitch the idea of an online travel booking service to Microsoft's leadership team and was granted a go-ahead to execute on the idea. Expedia became very successful and held an initial public offering (IPO) just three years after its formal launch. Internet holding company IAC (InterActiveCorp) acquired the whole of Expedia in 2003, four years after its IPO.
Post-acquisition, Barton stepped down from this CEO position at Expedia, took a one-year sabbatical and emerged with Zillow in 2004. He founded Zillow alongside fellow Microsoft alumnus Lloyd Frink. Zillow held an IPO in 2011 and has since remained a public company albeit one valued in the billions rather than millions as of its IPO time.
Barton, while still at Zillow, helped launch job site Glassdoor in 2007. Word has it Glassdoor was founded thanks to a brainstorming session involving Barton, Tim Besse and Robert Hohman, the company's other two founders, when Hohman recalled a story of accidentally leaving the results of an employee survey on a printer while working at Expedia and pondering on the implications of such information becoming public. The trio then agreed that such information being public would have been a service to those looking to make future career decisions and decided to launch a company based on that idea. Glassdoor enabled employees to post anonymous reviews and salary data for others to see and make potential career choices based on that information.
Glassdoor grew to have millions of users and raised around $200 million in funding before exiting to Japanese HR conglomerate Recruit Holdings for $1.2 billion in 2018. Glassdoor still operates as an independent brand under Recruit Holdings.
8. Eric Lefkofsky: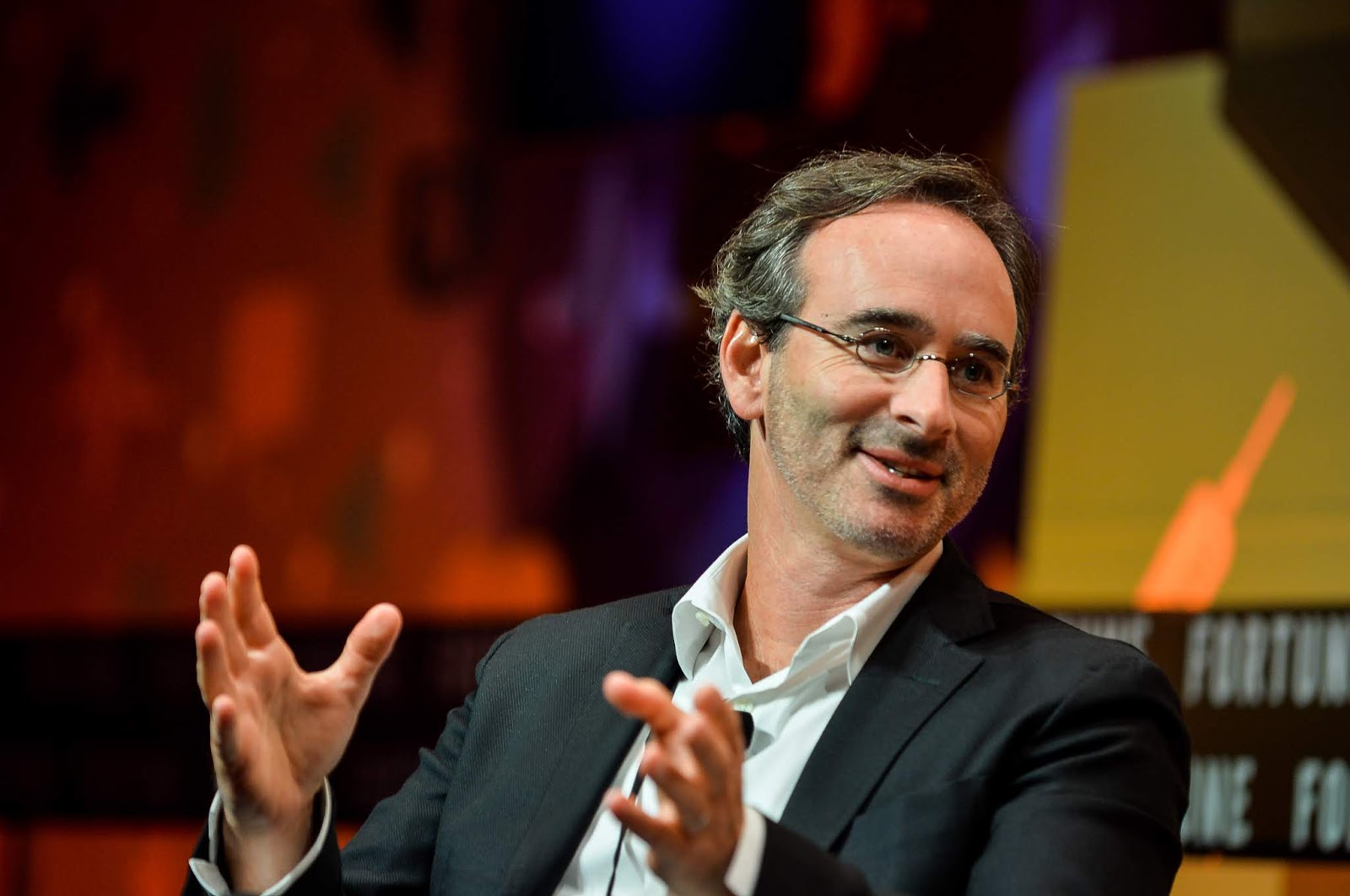 Tempus CEO Eric Lefkofsky.
Eric Lefkofsky has launched several successful companies, most notably Groupon and Tempus. A seasoned serial entrepreneur, he provided seed funding for the launch of popular daily deals site Groupon after several previous entrepreneurial successes. He served as Groupon's CEO for a while before transiting to the role of Chairman. Groupon, which drew eyeballs for rejecting a reported $6 billion buyout offer from Google, held an initial public offering (IPO) in 2011. The company has since remained public but has seen the value of its shares plunge amid financial struggles. Groupon, once valued as high as $13 billion after its IPO, currently sports a market cap of less than $1 billion.
While serving as Chairman at Groupon, Lefkofsky launched another company, Tempus, a Chicago-based firm that gathers large molecular and clinical data mostly on cancer-related issues and offers access to that data as a service to healthcare companies. Tempus, founded in 2015, has raised more than $600 million in funding since its inception. It's most recent financing round, announced just this month, valued it at $5 billion.
Investors in Tempus include Franklin Templeton, Revolution Growth, T. Rowe Price, NEA and Novo Holdings.
Lefkofsky also helped found Uptake, a Chicago-based company that develops software that helps industrial firms manage and monitor their assets. Uptake has offices across Chicago (the US), Canada, Australia, Europe, and South America. The company has raised more than $200 million in funding.
9. Max Levchin: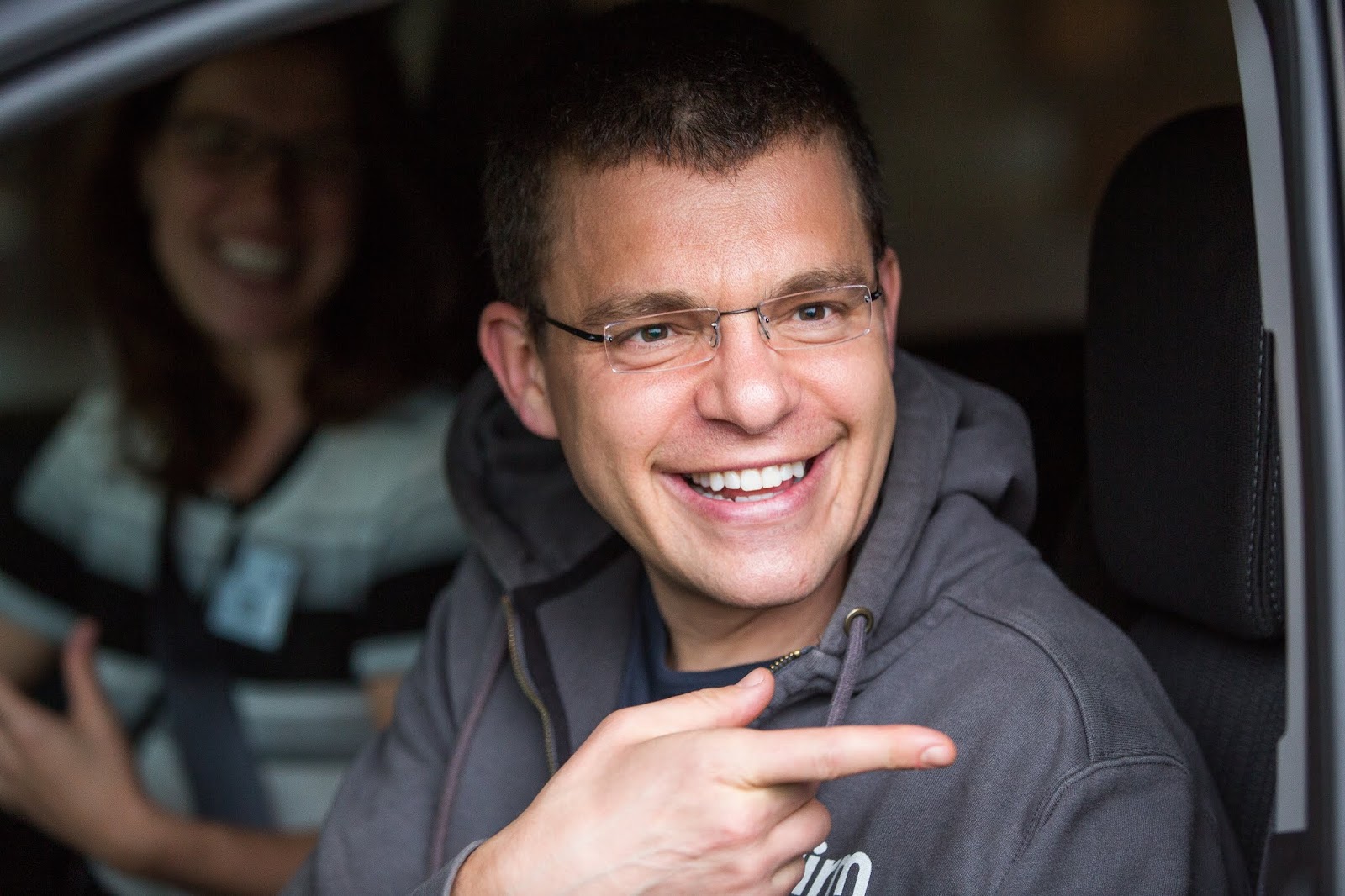 Affirm CEO Max Levchin.
Max Levchin doesn't always get the spotlight but he's an accomplished entrepreneur with three big successes to his name. First, he co-founded a company that later became mega payments processor PayPal. After PayPal got acquired by eBay in 2002, he left to launch Slide, a social apps developer that Google paid nearly $200 million to acquire in 2010.
Post-Slide, Levchin founded Affirm, a 'buy now, pay later' service that provides installment loans for consumers to use at point-of-sale to finance purchases. More than 2,000 merchants currently offer Affirm's 'buy now, pay later' service. Affirm, based in San Francisco, has raised more than $800 million in equity funding from investors including famed names like Lightspeed, Ribbit Capital, Thrive Capital, Founders Fund, Sound Ventures, Baillie Gifford, Wellington Management and Fidelity. The company has been valued at nearly $3 billion by investors.
10. Bret Taylor: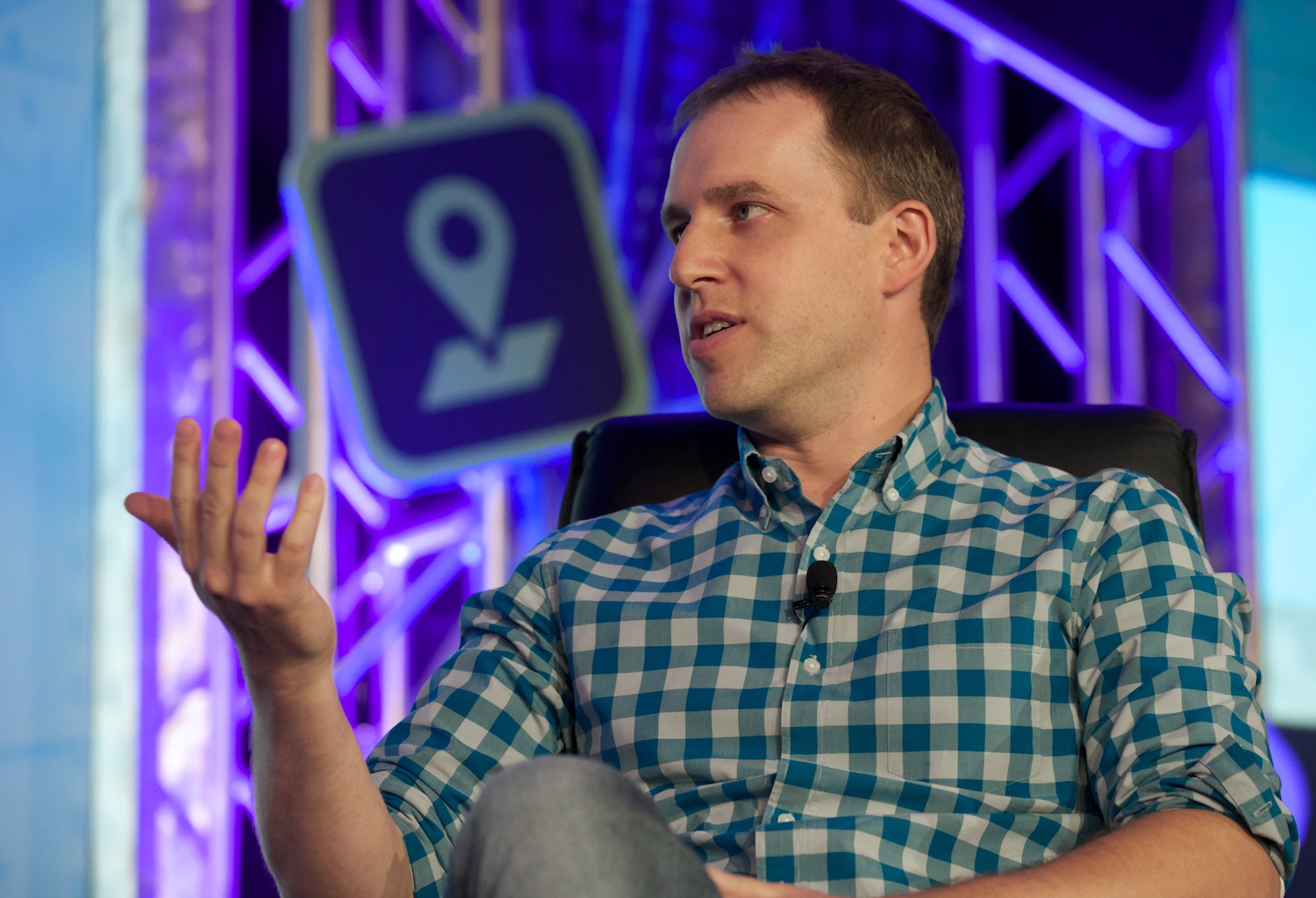 Salesforce President and COO Bret Taylor.
Bret Taylor currently occupies the roles of President and COO at software giant Salesforce. He joined Salesforce after the company acquired Quip, a company he founded, for $750 million. Before founding Quip, Taylor also founded FriendFeed, a social networking service that Facebook acquired in 2009 for a reported $50 million. After FriendFeed's acquisition, Taylor took on the role of chief technology officer (CTO) at Facebook before leaving in 2012 to launch Quip.
Prior to founding FriendFeed, Taylor worked at Google, where he's credited with co-creating Google Maps and the Google Maps API. Since 2016, Taylor has also held a board seat at Twitter.
11. Xavier Niel: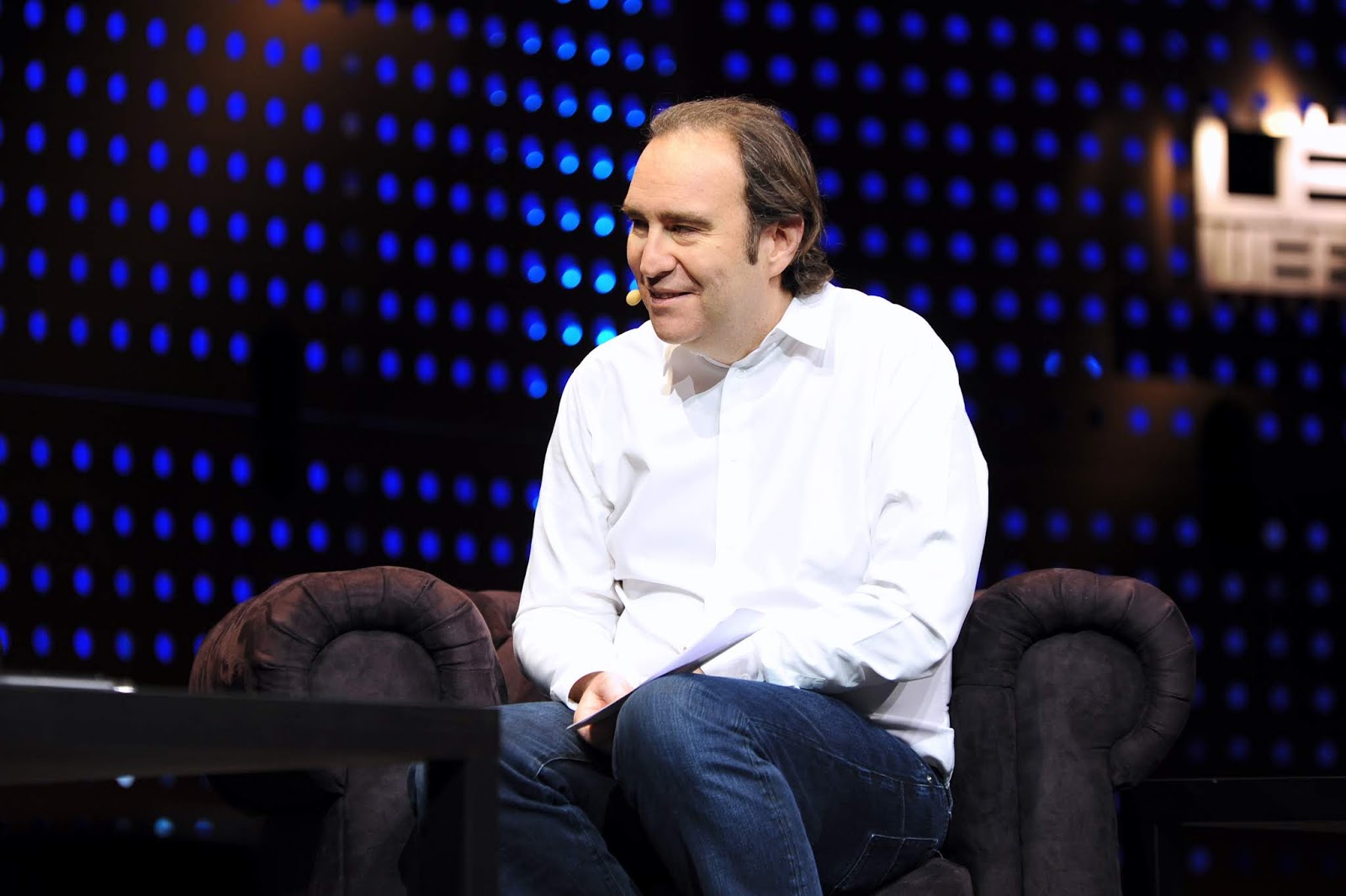 Iliad SA founder Xavier Niel.
Xavier Niel is a French entrepreneur best known for founding French telecom giant Iliad. Iliad, in turn, is best known for its popular ISP brand, Free, which is used by millions in France. His telecom portfolio also includes ownership of other well-known brands like Monaco Telecom and Salt Mobile, formerly known as Orange Switzerland. Niel has several entrepreneurial successes to his name, beginning from as young as age 19 when he successfully created and sold his first company. In addition to owning several telecom brands, Niel is also an investor in hundreds of startups including some well-known ones.
Niel is popularly known for creating Station F, a Paris-based startup incubator that's known to be the world's largest startup facility. Station F houses more than 1,000 startups, with 40 VC funds, 30 startup programs and a few mentorship offices to back them up. Niel is also the creator of 42, a private, nonprofit and tuition-free coding school with campuses in Paris and Fremont, California. 42 has enrolled thousands of students who are selected from a much larger applicant pool.
12. Min-Liang Tan: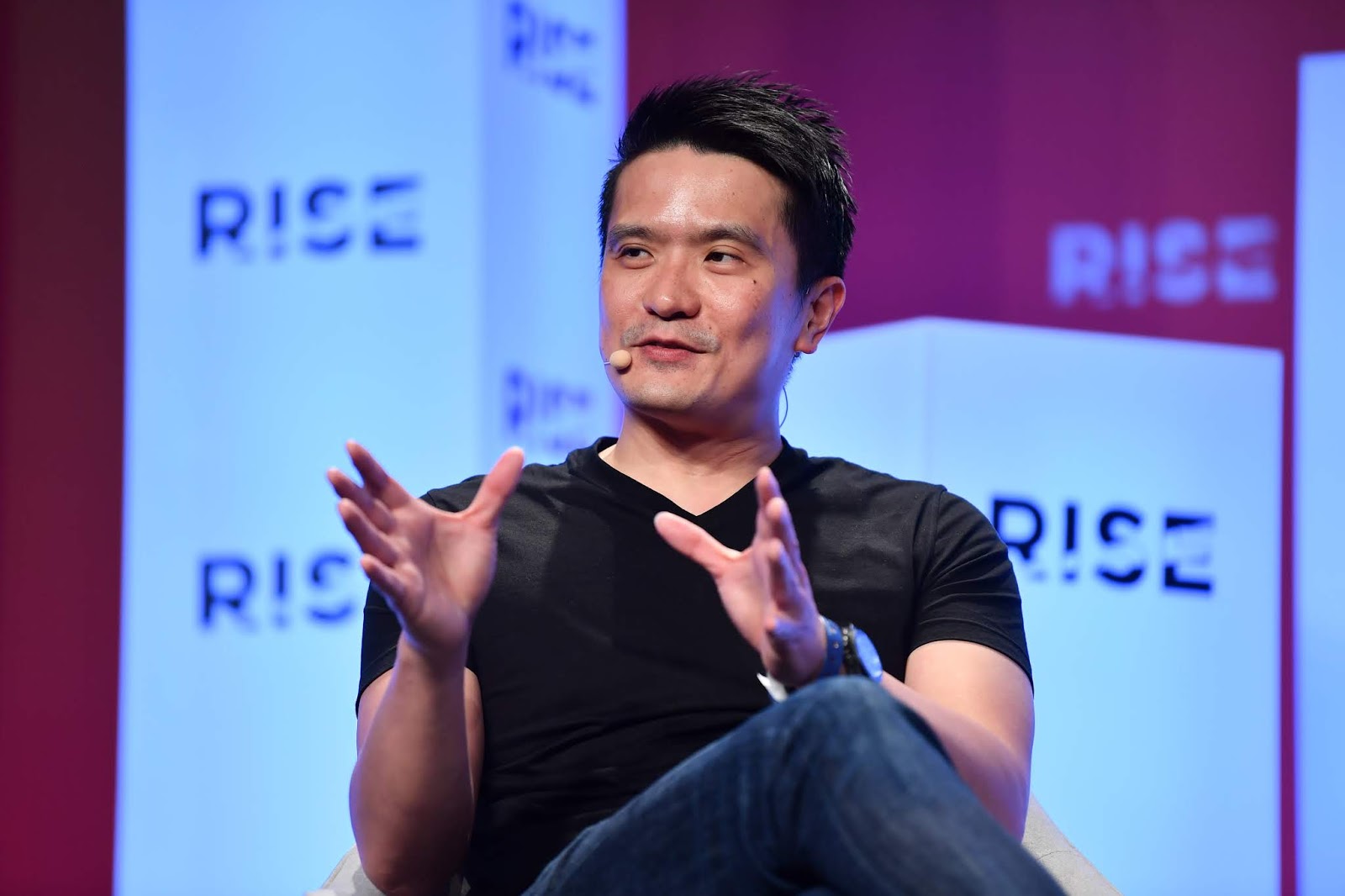 Razer CEO Min-Liang Tan.
Min-Liang Tan is the co-founder and chief executive officer of Razer, a company widely known for its line of gaming hardware. Razer is one of the biggest gaming brands out there, with its gaming desktops, laptops, mice, keyboards, speakers, routers and the likes being a dominant force in esports tournaments and video game live streams. Tan, a lawyer by training, incorporated Razer as we know today in 2005. He has headed the company since then and saw it through a successful Hong Kong IPO in 2017.
Razer has north of a thousand employees and clinched more than $800 million in revenue last year. The company maintains 15 offices worldwide, including dual headquarters in Singapore and San Francisco.
13. Joseph DeSimone: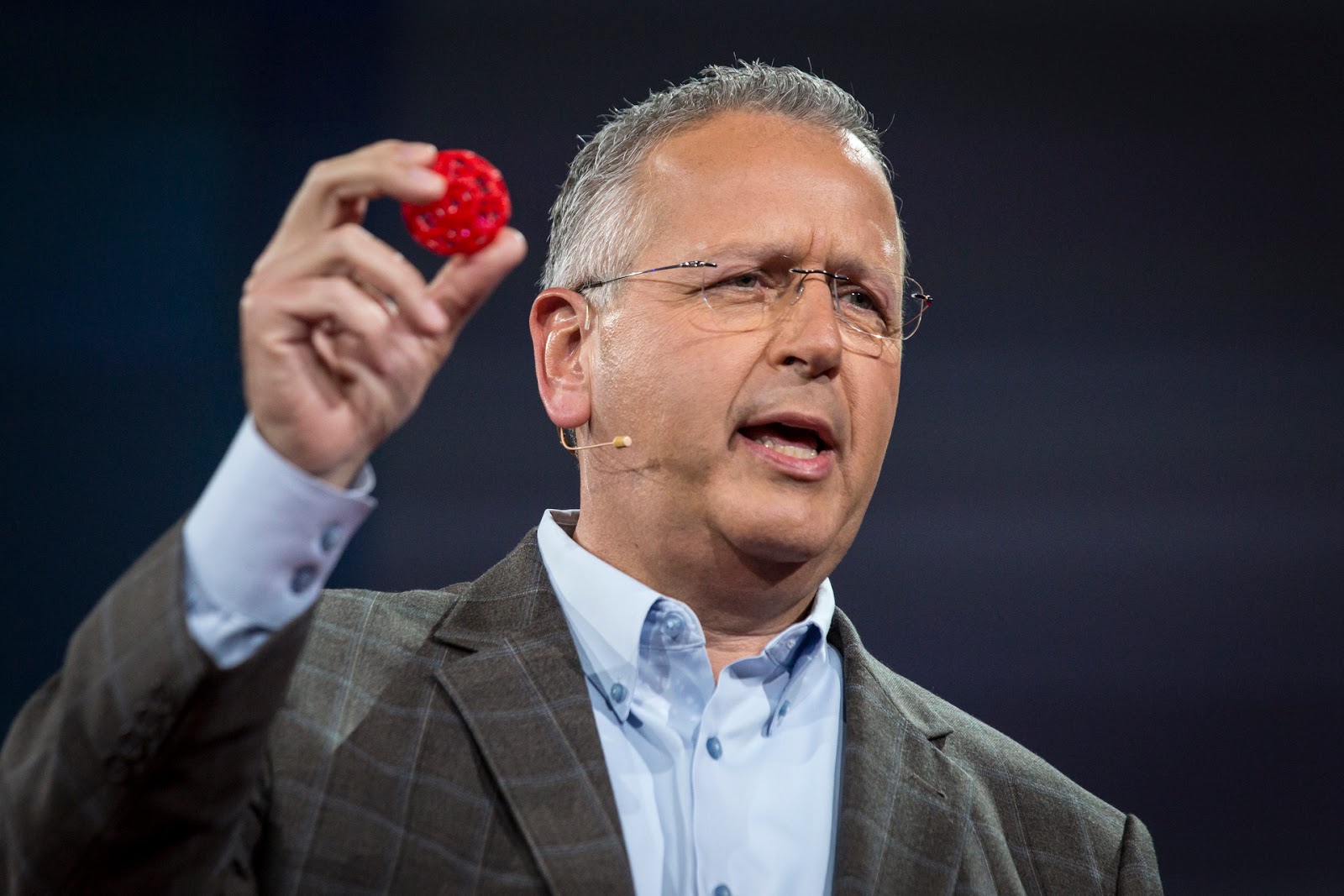 Carbon Executive Chairman Joseph DeSimone.
Joseph DeSimone is the co-founder and Executive Chairman of Carbon, a 3D manufacturing company based out of Redwood City, California. Companies including Adidas, Aptiv, Proterra, Ford and Delphi make use of Carbon's custom 3D printers to produce hardware parts and tools required for their manufacturing activities. Carbon offers its 3D printing platform as a subscription service to its customers, who, in turn, use them to produce end-use parts.
Carbon is backed by investors including famed firms like Sequoia Capital, automaker BMW, General Electric, Johnson & Johnson, Baillie Gifford, Madrone Capital Partners and Fidelity. The company has raised nearly $700 million in total funding.
DeSimone served as CEO of Carbon since its founding before stepping down November last year and transiting to the role of Executive Chairman. Ellen Kullman, a former CEO of chemicals giant DuPont, replaced him in the position. Kullman was already a board member at Carbon before taking on the CEO role.
Carbon, valued at more than $2 billion by investors, is rumored to be preparing to go public.
14. Jared Smith:
Qualtrics co-founder Jared Smith.
Jared Smith is the co-founder of Qualtrics, a survey software company that German software giant SAP paid $8 billion to acquire in 2018. Unlike his fellow co-founder and brother Ryan Smith who has long been the face of the company, Jared is more reserved and makes lesser public appearances. He and his brother Ryan alongside their father Scott Smith founded Qualtrics nearly two decades ago. The trio bootstrapped the company to a sizeable point, before raising its first round of funding, a $70 million Series A, a decade after its founding. Qualtrics further raised more than $300 million in subsequent funding and had already filed to go public before SAP offered a sweet deal.
Qualtrics maintains dual headquarters in Provo, Utah, and Seattle, Washington. Post-acquisition, Jared and Ryan Smith continue to run the company under the roles of President and CEO respectively.
Qualtrics has more than 11,000 enterprise customers globally.
15. Avigdor Willenz:
Habana Labs chairman Avigdor Willenz.
image: Habana | Intel
Avigdor Willenz is fresh off the sale of Habana Labs, an AI chipmaker he co-founded, for $2 billion. To top it all, Habana was founded only three years ago. Willenz is an accomplished serial entrepreneur with multiple exits. He founded and sold chipmaker Galileo Technology to semiconductor company Marvell in 2000. Marvell paid $2.7 billion for the company. Post-Galileo, he founded yet another chipmaker, Annapurna Labs, which e-commerce giant Amazon paid more than $300 million to acquire in 2015.
Willenz seems to have a thing for making chips and he's sure good at it. With three big exits to his name, Willenz is sort of a legend in the chipmaking world and one with multiple achievements to back it up. He notably operates out of Israel, which has itself been a hotbed for chip startups constantly being scouted and purchased by American companies.