Cisco Reportedly Offered $7 Billion+ For Datadog Before IPO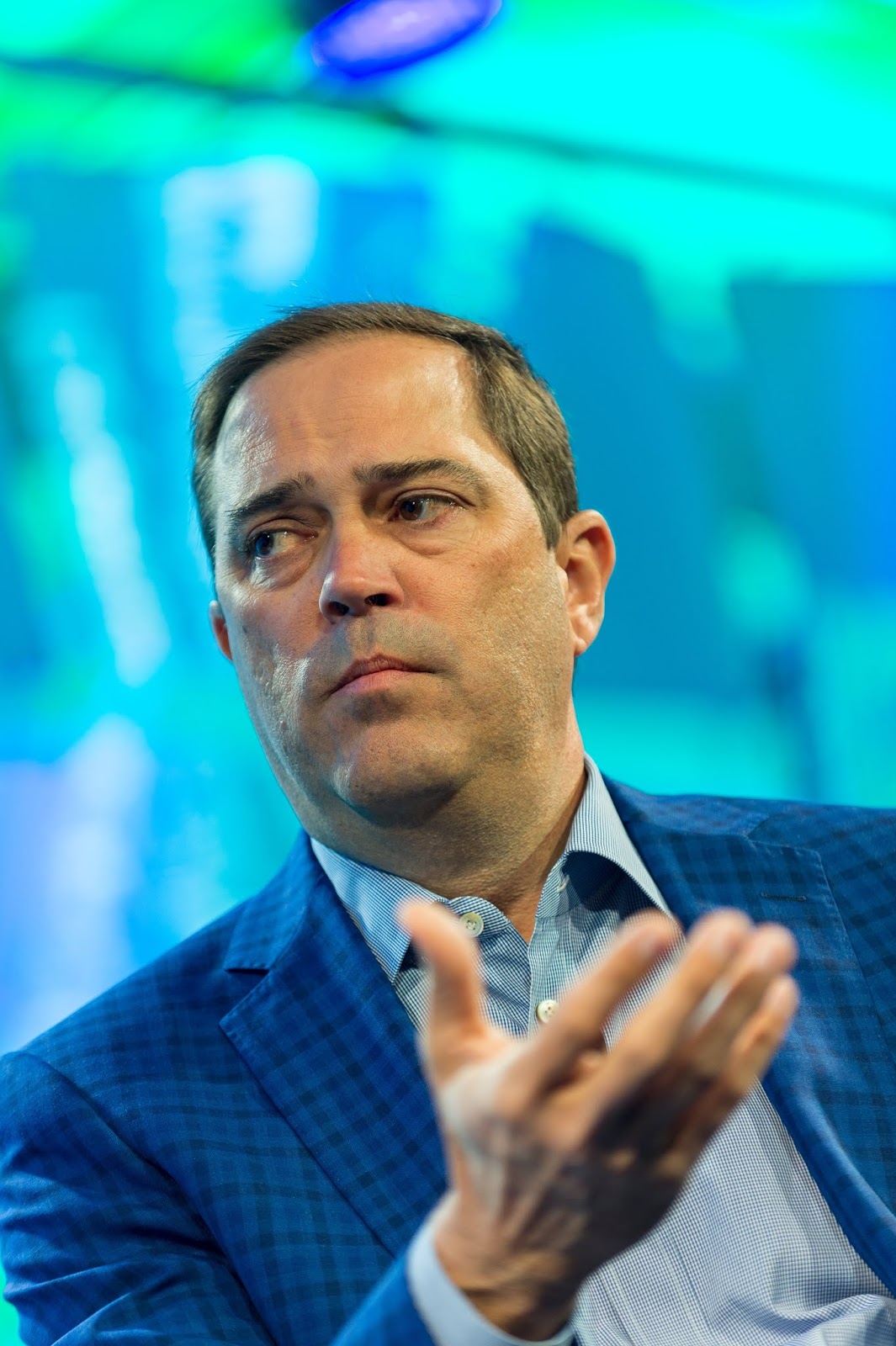 Cisco CEO Chuck Robbins
Photograph by Stuart Isett/Fortune Brainstorm Tech
Late last month, Datadog filed for an IPO, and just went public with a quite blockbuster IPO that saw its stock surge 39% on the Nasdaq stock exchange. New York-based Datadog closed at $37.55 after opening at a slightly higher $40.35 during its market debut on Thursday. At the end of Thursday, Datadog had a market cap of nearly $11 billion.
Some few moments before Datadog went public, a Bloomberg report said Cisco offered to acquire the company for a value significantly higher than the $7 billion valuation it had aimed for its public debut, but got rebuffed as Datadog felt it could be worth more than that as a public company over time. With Datadog now public, talks between both companies are likely no longer active. A $7 billion acquisition would have been one of the highest and most talked out tech exits this year as such acquisitions are rare and hardly seen. Such acquisition would have been similar to that of Qualtrics, which got scooped up for $8 billion by SAP a few moments before a planned IPO.
Datadog's last private funding before going public was a $94.5 million Series D that valued it at $640 million according to Pitchbook data. A $7 billion+ acquisition would have been a more than 10x return for Datadog's investors and shareholders, a multiple that's not really common among tech company exits. However, Datadog's investors are currently looking at higher returns thanks to its near $11 billion market cap. But still, public company valuations are susceptible to change, with one bad quarter or financial projection capable of bringing down the value of a company by billions. Take for example Uber, which debuted in May at $45 a share but currently (as of writing) trades at around $33. Also, not all of Datadog's investors would have sold stock at its near $11 billion valuation. In a case where it got acquired, Datadog's investors and employees alike would have reaped permanent and huge returns on their holdings.
However, all the aforementioned hypothesis doesn't take away the fact that Datadog had a successful IPO. Even as its plausible Datadog's valuation could go lower, it's also plausible it'll go higher depending on investor demand and financial performance. Datadog pulled in $198 million in revenue last year but with $11 million in losses. For the first half of this year, Datadog pulled in $153 million, just $45 million shy of its entire revenue last year. Assuming a similar second half, Datadog would be looking at a significant increase in revenues this year, a factor that's likely a key driver for its rich valuation.