Chinese E-Cigarette Maker Relx Eyes US IPO
Relx, a Chinese maker of electronic cigarettes that's backed by investors including Sequoia Capital and IDG Capital, has picked the investment…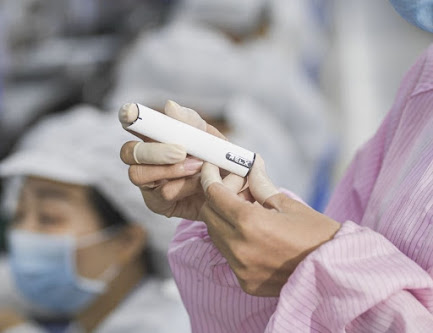 Relx, a Chinese maker of electronic cigarettes that's backed by investors including Sequoia Capital and IDG Capital, has picked the investment bank Citigroup for a planned initial public offering in the US, Bloomberg reports, whereas a planned public offering is very notable given that Relx was founded only two years ago as a Chinese counterpart to the dominant American Juul e-cigarette brand.
In only two years of existence, Relx has notably dominated the e-cigarette market in China, accounting for more than 60% of sales in the country by its own internal estimates. Relx operates its own manufacturing facilities in China and employs over 4,000 factory workers.
Relx was founded by a group of entrepreneurs headed by Kate Wang, who was the former head of the ride-hailing company Uber's China business. In just two years, she's overseen the company's growth to become the leading e-cigarette brand in the country.
According to Bloomberg, Shenzhen-based Relx is seeking to raise as much as $1 billion in a US IPO next year. Before now, the company was reported to have considered an IPO in Hong Kong, but now appears to have tweaked its plans.
Already dominant in China, Relx also has plans to enter the US market and compete with the likes of Juul and NJOY. A public offering in the US will likely pave the way for entry into the country, as Relx has already sought approval for its products from the US Food and Drug Administration (FDA).
Photo credit: Relx