Investment Bank UBS Buys Robo-Advisor Wealthfront For $1.4B In Cash
There's a big new deal in the fintech world. UBS (SWX: UBSG), the investment banking giant, is acquiring Wealthfront, an…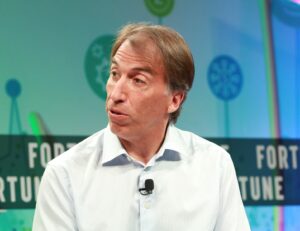 There's a big new deal in the fintech world. UBS (SWX: UBSG), the investment banking giant, is acquiring Wealthfront, an investment Robo-advisor managing over $27bn of assets for clients. UBS will pay $1.4bn in cash for Wealthfront, a good exit for a fintech company that raised around $200mn from VCs.
Wealthfront is an automated investment service targeting millennial and Gen Z investors. It's prominent in the US, where it says it has nearly 500,000 clients with $27bn of assets split between them. The company was founded in 2008 by Dan Carroll and Andy Rachleff, also a co-founder of the blue-chip venture capital firm Benchmark.
UBS may need no introduction. It's a top-ten global investment bank managing over $3 trillion on behalf of clients. Though, UBS is a Swiss bank and doesn't have as much reach in the US as domestic rivals like JPMorgan Chase and Goldman Sachs. Hence, buying Wealthfront is a way to accelerate its position in the American market.
UBS says it'll integrate Wealthfront into its "Wealth Advice Center" and "Workplace Wealth Solutions" product lines post-acquisition. $1.4bn is a relative change to pay for that addition, especially for an investment bank that brought in $6.6bn in pure profits in 2020.
Wealthfront has come a long way since launching over a decade ago. It began in 2008 as kaChing, a mutual fund analysis company, before pivoting into wealth management. By 2013, it had roughly $100mn of assets under management and now over $27bn in 2022. Along the way, Wealthfront raised around $200mn from VCs, including blue-chip ones like Greylock, Ribbit Capital, Tiger Global, Index Ventures, and Benchmark. Wealthfront co-founder Andy Rachleff previously founded Benchmark, so it's an expected investor.
According to Wealthfront, clients will see no change in its service following the UBS purchase. Instead, they should "look forward to benefiting from UBS's breadth of products, services, and intellectual capital."
Qatalyst Partners advised Wealthfront in its sale. To the uninitiated, Qatalyst is a boutique investment bank famous for having a role in many significant tech acquisitions. Other recent deals it has advised include DoorDash's $8bn purchase of Wolt, a Finnish delivery app, and Visa's $2.2bn purchase of Tink, a Swedish banking startup.
If all goes as planned, UBS's Wealthfront acquisition will close in this year's second half.