JFrog Said To Haved Hired Banks For An IPO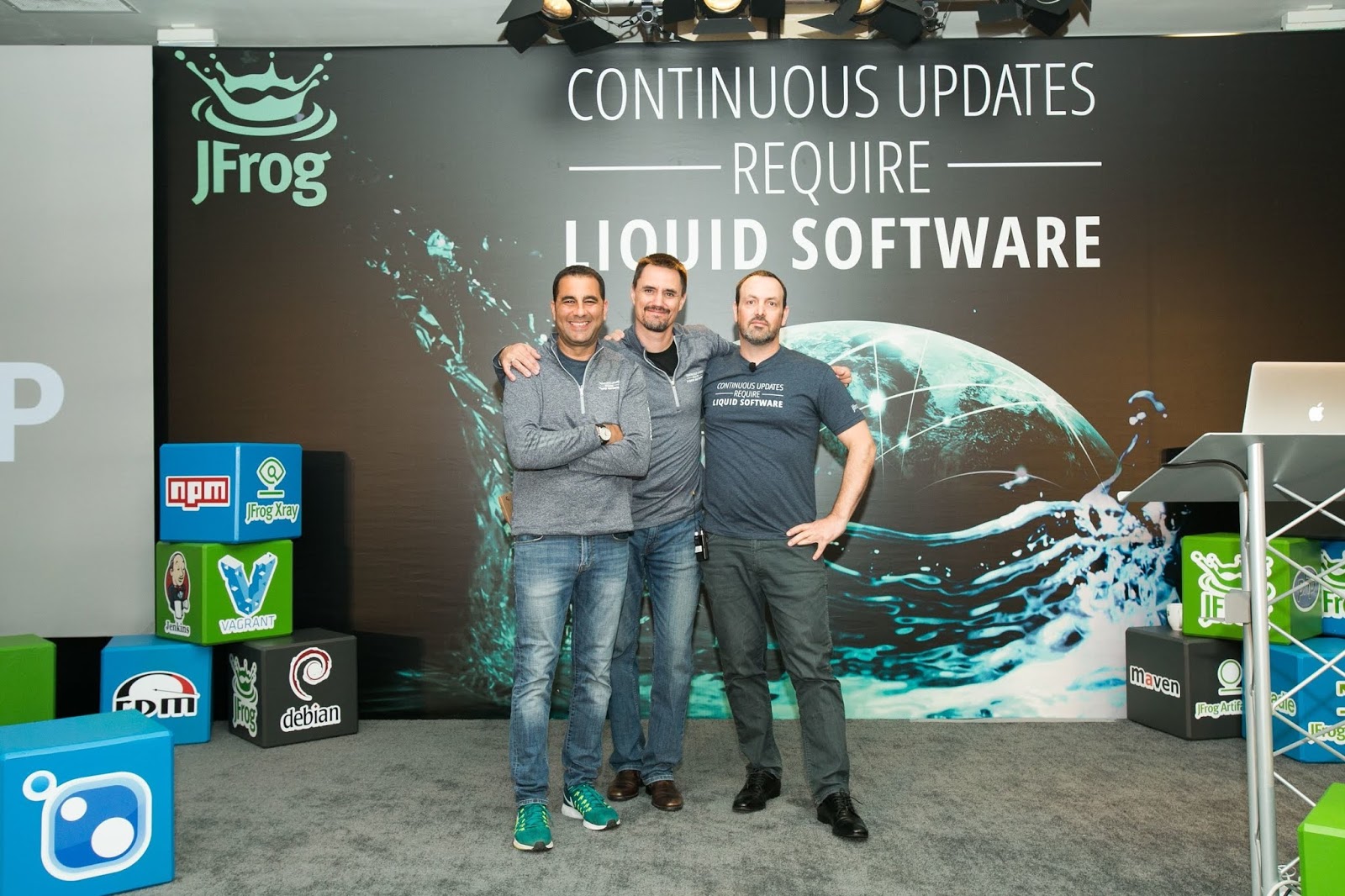 (Beginning from left) JFrog Founders Shlomi Ben Haim, Fred Simon, and Yoav Landman

According to a Bloomberg report, JFrog, a San Francisco-based company that makes software for software developers, has hired JPMorgan Chase and Morgan Stanley to lead an initial public offering that's aimed for next year. Bloomberg reports JFrog could seek a valuation of $2 billion or more for its listing, compared to a $1 billion+ valuation when it raised funding last year.
Founded in 2008, JFrog makes software used by software developers to deploy and manage software. The company's flagship product is known as "Artifactory", being a repository manager that supports several software package formats. JFrog also offers security, distribution, and pipelining software for developers. The company has attracted more than 4,500 customers so far, including top tech companies like Google, Facebook, Amazon, and Netflix.
According to Crunchbase data, JFrog has raised $227 million in total funding, its most recent being a $165 million Series D raised last year October. Having secured a high valuation from private investors, JFrog looking to hit the public markets doesn't sound far fetched. As deduced from several cases, investors typically purchase significant stakes in a company not long before an IPO. JFrog may just be repeating that cycle, and depending on financials, could produce significant returns for even its most recent backers.
Enterprise-focused software companies have accounted for some of this year's best IPOs, some notable being Crowdstrike, Zoom, and Datadog. JFrog might be looking towards such, but as already stated, depending on its financials which would be made public ahead of an IPO.