SPAC: Self-Driving Startup Plus To Go Public In $3.3B Deal
An autonomous driving startup with its major operations in the US and China is the latest tech company that's set…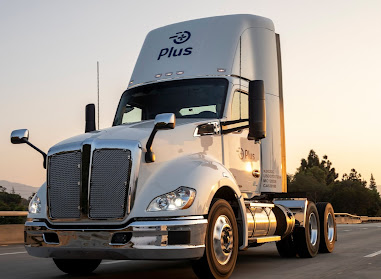 An autonomous driving startup with its major operations in the US and China is the latest tech company that's set to hit the public markets through a merger with a special-purpose acquisition company (SPAC). That startup is Plus (formerly Plus.ai), one focused on automated trucking.
Plus has agreed to a deal to merge with Hennessy Capital Investment Corp. V (NASDAQ: HCIC) and become a public company. The terms of the merger value the self-driving startup at $3.3bn.
From its merger, Plus will get $345mn of cash held in trust by HCIC and then a $150mn PIPE round from investors including BlackRock and the D. E. Shaw Group. That sums up to a cool $495mn for the company to fund its operations.
The cash from its SPAC merger is crucial for Plus, as a company that plans to kick off mass production of its product this year.
Plus sells a stack of hardware and complementary software to enable automated driving for trucks. Its main customer base is truck manufacturers, such as China's FAW which is the world's largest heavy-duty truck manufacturer.
As it's focused on trucking, Plus has a comparatively better shot at achieving its goal, given that there are much lesser restrictions and product difficulties surrounding automated truck driving compared to passenger cars. Also, the company has operations in both the US and China, two large trucking markets.
It should be noted that Plus is currently a pre-revenue company. Though, as it plans to launch its product this year, it forecasts $16mn in revenue in 2021 and an overzealous $250mn in 2022. Be careful of those numbers though, as we've come to associate SPAC deals with outsized but often shaky promises.
Following its merger, Plus will start trading on the New York Stock Exchange under the symbol "PLAV".